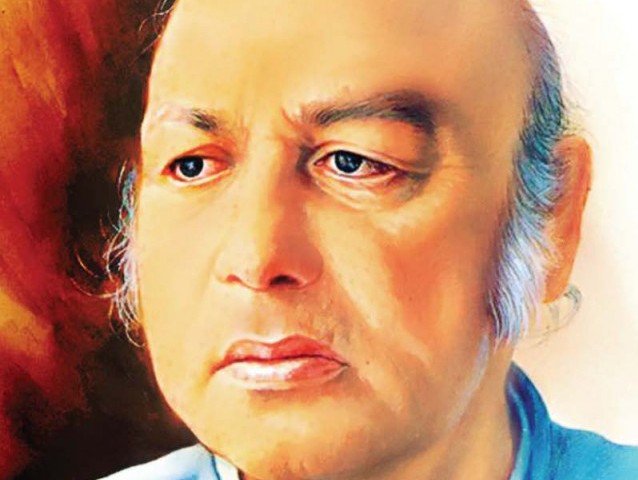 ---
LAHORE: Colloquially known as the 'Poet of Resistance', Habib Jalib passed away in March, 1993. Yesterday marked his 26th death anniversary. In his memory, multiple film personalities, literary giants and others gathered at Alhamra Arts Council in Lahore to pay homage to the yesteryear artist. A two-day event titled Habib Jalib Awami was organised in his honour and kicked off on March 12, wherein a large number of students recited verses from his poetry.

Famous screen writer Nasir Adeeb, producer Pervaiz Kaleem and veteran actors Nisho Begum, and Shiba Butt were in attendance. Punjab Institute of Languages and Culture Director General Dr Sugra Sadaf also graced the gala. According to Sugra, Habib belonged to a lower class family but never compromised on his principles. "Habib Jalib was a poor man and his poetry was filled with a vision to fight cruelty. He was a down to earth man and our country has never seen such a great poet. There is a lesson for the youth and general public in his poetry – to speak up for their rights," said Sugra. "I'm glad that such a festival is taking place because we must celebrate the true heroes of our country."

The mela was organised by the Habib Jalib Foundation with a lot of hype surrounding it. Billboards of Habib were spotted in various corners of Lahore, while the venue was decorated with posters of his poetry.




The event was inaugurated by Habib's contemporary and renowned personality Dr Kanwal Feroze. The crowd chanted slogans like 'Habib Jalib Zindabad' as they made their way towards the premises. His son and founder of Habib Jalib Foundation, Nasir Jalib was also present on the occasion alongside Alhamra's executive director Athar Ali Khan.

During the event, Nasir said, "Habib Jalib's poetry was a ray of hope for the poor. His poetry is still a source of relief for them. All his poems had one lesson in common: Not to compromise against injustice." Jalib was also popularly known as the 'Awami Poet'. His work often reflected his opposition against Ziaul Haq's political regime. Some of these include Ae Chaand Yahan Na Nikla Kar, Main Nahi Manta, Zulm Bhi Rahi Aur Aman Bhi Ho. Well-known musicians of his time also sang his poetry.

"Habib Jalib always faced criticism on raising voice against injustice and there are still many people in our society who are not happy with his poetry. As he said, 'Ay Chand Yahan Na Nikla Kar, Ye Dais Hee Andhe Logon Ka'. This verse shows that the ruling class is not accepting of his work," said Shiba.

The festival will conclude today with a musical performance in his honour, in which local artists are expected to pay tribute to Habib by reciting his poems.

Edited by Manaal Khurram

Have something to add to the story? Share it in the comments below.