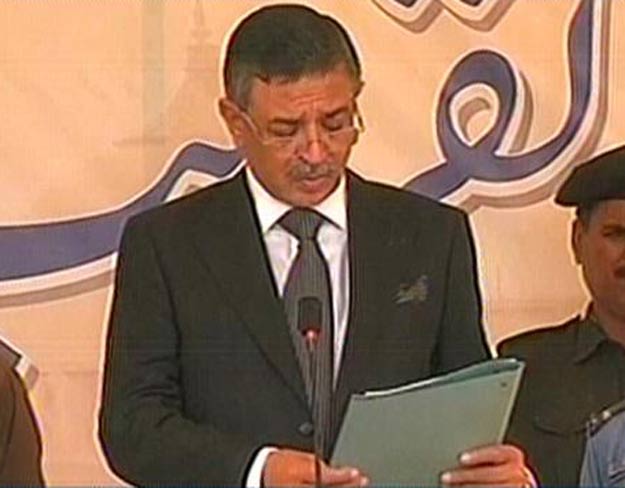 ---
ISLAMABAD: The Election Commission of Pakistan (ECP) disqualified Karachi Deputy Mayor Arshad Vohra on Wednesday for changing parties after he was elected to his position.

The decision comes on a petition filed by Dr Farooq Sattar after Vohra, who had contested on a Muttahida Qaumi Movement - Pakistan (MQM-P) ticket, joined the rival Pak Sarzameen Party (PSP).

In a letter to the ECP, Sattar noted that Vohra had violated the law and the Constitution by switching political parties. He asked the commission to de-notify Vohra as Union Council (UC) member.

Since changing loyalties on October 29, 2017, the deputy mayor's security protocol and secretarial facilitation were taken away on the directives of Karachi Mayor Wasim Akhtar.

MQM-Pakistan's Arshad Vohra joins Pak Sarzameen Party

Vohra was adamant to not leave the Union Council seat. "I have been elected chairperson from UC 49. People have voted for me, so I am consulting my party leaders and legal experts on the matter," said Vohra, while speaking to The Express Tribune.

Defence counsel, Hafeezuddin, said Vohra had the right to appeal against the disqualification verdict. "Vohra had left the party due to its ties with MQM-London. The MQM-P was formed later," he maintained.

Talking to the media after the verdict, MQM-P Senator Mian Muhammad Ateeq said it was a victory for the party. "This is a victory of truth."

He said any individual who leaves the party is disqualified under the Local Government Act. The next deputy mayor will be from MQM-P as well, he added.

Published in The Express Tribune, March 14th, 2019.
COMMENTS (1)
Comments are moderated and generally will be posted if they are on-topic and not abusive.
For more information, please see our Comments FAQ