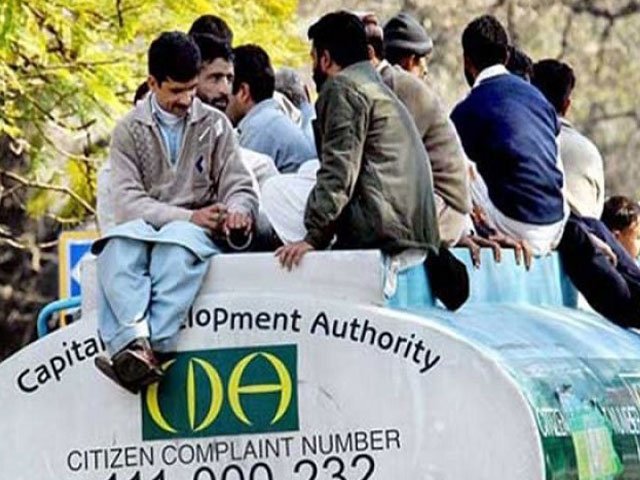 ---
ISLAMABAD: In order to generate funds for the Capital Development Authority (CDA) has decided to hold an auction of 81 residential and commercial plots of various sizes and categories located at prime locations in the federal capital.

The said plots will be auctioned off in a period of four days commencing from April 8.to April 11, at the Jinnah Convention Centre.

Residential as well as commercial plots located in prime developed sectors of the capital will be put on the anvil.

During the first two days of auction, bidding will be exclusively for residential plots located in developed sectors while commercial plots of different categories including plots of Blue Area, developed marakiz, hospitals and class -III shopping centres of developed sectors would also be auctioned on the last two days.

In order to ensure transparency in the matter, CDA Board has also constituted a high level committee to supervise the auction proceedings.

The committee will be be headed by the Member Finance while Member Planning & Design, Member Estate, Deputy Director General (Law), Deputy Financial Advisor-II, Director Public Relations, Director Regional Planning, Director Urban Planning, Director Estate Management-I, Director Estate Management-II and Deputy Director Costing will be members of this committee.

The committee will submit its recommendations to CDA Board which is the relevant and competent forum to approve the bids.

Clean and Green Pakistan

Meanwhile as part of the prime minister's clean green Pakistan campaign, ICT Administration with support of Capital Development Authority (CDA) and Metropolitan Corporation of Islamabad (MCI) have planted around 3,000 saplings so far in Sector E-10 and F-10.

The plantation is part of the green initiative launched by ICT Administration with the support and collaboration of CDA and MCI .

It is estimated that approximately 500,000 saplings and plants will be planted in the current season.

This initiative is other than activities being conducted by MCI on its own.

ICT Administration has established kiosks in markets and more will be established to provide saplings free of cost under the clean green Pakistan initiative.

Saplings will also be provided to schools both in government sector as well as private so that children can be engaged in this initiative.

Housing projects have also been directed to carry out linear as well as cluster plantation to expand green cover in the city.

More trees are also being provided to MCI and CDA through CSR for plantation in other sectors including F-10, F-11 and D-12.

It is with the collective efforts of MCI and CDA that desired results shall be achieved. ICT administration is also planning utilisation of drone technology for densification of forest cover on Margalla hills as a part of the Prime Minister's Clean Green Pakistan initiative.

Once the trials are successful, full scale attempt will be made towards end of March 2019. The objective of the drive is to not only plant more trees but also engage public and enhance awareness regarding environment and significance of afforestation.  

Published in The Express Tribune, March 12th, 2019.
COMMENTS
Comments are moderated and generally will be posted if they are on-topic and not abusive.
For more information, please see our Comments FAQ