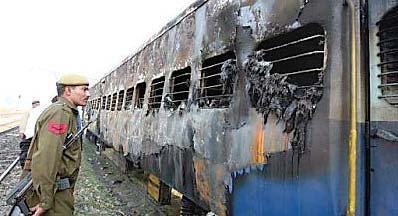 ---
LAHORE: An Indian court in Haryana's Panchkula on Monday reserved its verdict in the Samjhauta Express blast case till March 14 after a Pakistani woman filed a petition claiming she had some evidence pertaining to the case.

Rahila Vakeel, resident of Hafizabad, has filed an application via email to the Indian National Investigation (NIA) at a time when the verdict of the case was expected today (on Monday).




In her plea, Rahila has claimed that she is an eye-witness of the incident in which her two relatives Rana Muhammad Shokat and Muhammad Sami ullah lost their lives.

She has requested the court to summon her in the case as there was no witness was called from Pakistan during the case proceedings.




The 12-year-old case saw a number of twists and turns, with the alleged mastermind found murdered and another out on bail.

The 2007 train bombings killed 68 people, mostly Pakistani nationals, when bomb blasts tore through two carriages of the Samjhauta Express as it travelled past Panipat towards Amritsar on its way to the Pakistani border.

After the confessions of jailed Hindu extremist leader to his involvement in several terrorist incidents, Pakistan had urged India to share the findings of its investigations.

With additional input from NDTV
COMMENTS
Comments are moderated and generally will be posted if they are on-topic and not abusive.
For more information, please see our Comments FAQ