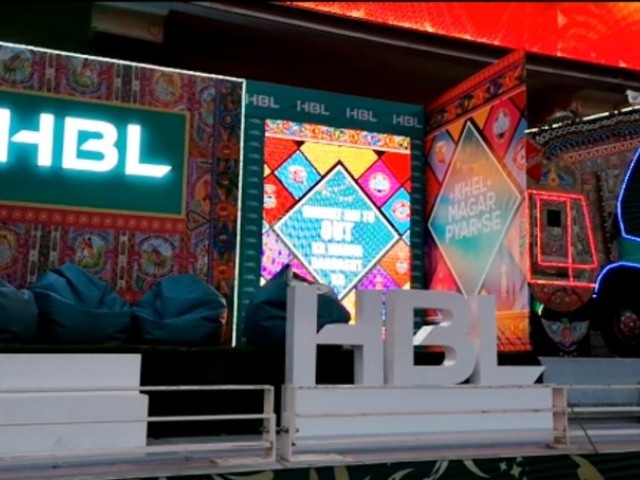 ---


HBLPSL, Pakistan's biggest cricketing event, commenced four years ago and has successfully begun to project itself as one of the top domestic cricketing leagues in the world of cricket

With HBLPSL Season 4, HBL has successfully engaged the audience on all mediums. It's a dream of every cricket aficionado to have their idols speak to them directly and HBL truly made their dreams come true. HBL managed to pull this off by replying to tweets that appreciated cricket icons. It thanked the cricket Twitterati for showing immense love and enthusiasm for tweeting videos of their favourite players such as Shahid Afridi and Fakhar Zaman.


Fakhar Zaman will make a comeback, a good player like him always makes a comeback. Love you Fakhar #HbLPSL

— Samad Raza Shah (@samadrax) March 5, 2019
Is this for real?! Thanks Fakhar for the reply man! Didnt see it coming! 😎😎 https://t.co/z7so367xjV

— Samad Raza Shah (@samadrax) March 11, 2019
Lucky lucky lucky
Wow
Congratulate @usmansatti476 https://t.co/QLe1SASKuc

— SohanaAfridian 🇵🇰 (@AfridianSohana) March 12, 2019
Hi Hira! Faheem Ashraf wants to thank you for your appreciation. Keep watching #HBLPSL pic.twitter.com/cTFuYMtTGu

— HBL (@HBLPak) March 10, 2019
Hi Habib! Agha Salman wants to thank you for your appreciation. Keep watching #HBLPSL pic.twitter.com/TVB0W23Suj

— HBL (@HBLPak) March 11, 2019


HBL not only marked its presence on social media, but also was in top spirits when it came to providing on-ground entertainment to the fans via their exciting fan-box this year. The Hulla Gulla fan-box featured a traditional Truck art theme and included Dhol players, artists and celebrities who entertained the audience.



The exciting step taken by HBL in this year's HBLPSL is by bringing back the popular show 'On Crease with Ramiz' where the ever-green Ramiz Raja interacts with celebrities and his fans.


Not only this, HBL's relentless efforts can be witnessed through its new TVC which narrates the story of the cricketer Hasan Ali. The TVC inspires millions of individuals to not lose hope despite the obstacles that hinder their success. It beautifully encapsulates an inspirational message, "koi khwab chota nahi hota" because they want dreamers to believe, "majboori haar maan jati hai jab himmat muskurati hai."


It is a testament to HBL's commitment towards brand building, in which they are excelling quite well. HBLPSL franchise is proving quite fruitful for both HBL and PCB, but most of all, for Pakistan.
COMMENTS
Comments are moderated and generally will be posted if they are on-topic and not abusive.
For more information, please see our Comments FAQ