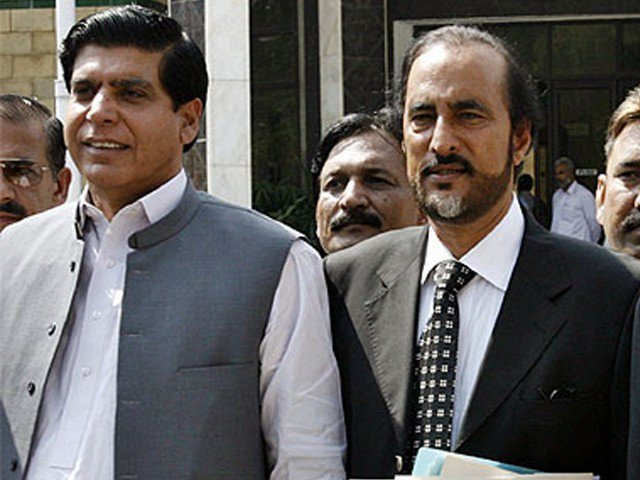 ---
ISLAMABAD: An accountability court on Monday indicted seven people, including former prime minister Raja Pervaiz Ashraf and ex-law minister Babar Awan, in the Nandipur Power Project reference filed by the National Accountability Bureau (NAB).

Judge Arshad Malik announced the decision at a hearing that was attended by both senior politicians. Along with five other accused, Ashraf of the Pakistan Peoples Party (PPP) and Awan of the Pakistan Tehreek-e-Insaf (PTI) pleaded not guilty in case pertaining to causing a loss of Rs27 billion to the national exchequer due to delays in the project.

The court has also conveyed its decision to commence a trial and issued summons to witnesses for March 19.

The other five indicted persons include former law secretaries Riaz Kiyani and Masood Chishti, former consultant Shamila Mehmood, former joint secretary Riaz Mehmood and former secretary of the water and power ministry Shahid Rafi.  The accountability court judge read the charges leveled on the accused.

In the charge sheet, it has been said the Nandipur project was delayed with the collusion of the accused.

Babar Awan resigns as PM's adviser on parliamentary affairs

"The former law minister Babar Awan and former water and power minister Raja Pervez Ashraf in collusion with other accused delayed the Nandi Pur project which caused a loss of Rs27 billion to the national exchequer," read the charge sheet.

NAB has contended the project located in Gujranwala had been delayed for two years, one month and 15 days.

All seven accused including Raja Pervez Ashraf denied the charges upon which the court extending the proceedings of the case directed the NAB to present witnesses.

Awan asked for the witnesses to be presented tomorrow as the case was underway since seven years and a media trial was being conducted. He asked for the case to be heard on a daily basis.

The NAB prosecutor said that his case cannot be heard tomorrow as even in the Nawaz Sharif case, the witnesses were granted time for preparation. The NAB prosecutor said in this case there are no directions from the Supreme Court and the witnesses require time for preparation and the hearing be postponed for a week.

The court postponing the hearing of the case till the 19th of March summoned one witness Muhammad Naeem. The court stated efforts will be made to wind up the reference as soon as possible.

It must be clarified the Nandipur power project was a project in Punjab commenced during the PPP's tenure in power through which it was claimed that 525 MW of electricity has been generated while different political parties had alleged corruption in the project.  The project was approved by the Economic Coordination Committee (ECC) on December 27, 2007, at an estimated cost of $329 million.