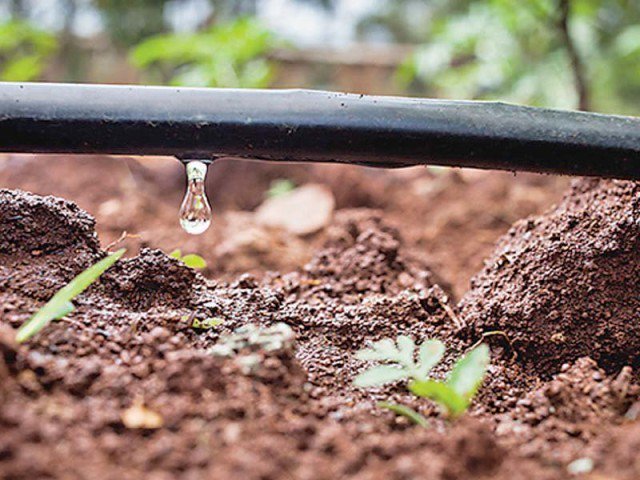 ---
RAWALPINDI: In a bid to tackle water shortage in the Potohar plateau, the Punjab Agriculture Department (PAD) has installed drip irrigation system over 333 acres of agricultural land in Rawalpindi district over the past eight months.

According to a PAD spokesperson, the drip irrigation system has 90 to 95 per cent efficiency compared to the sprinkler irrigation system which saves between 60 to 70 per cent of water as opposed to traditional irrigation systems.

He added that the drip system has helped irrigate over 4,443 acres while 1,090 acres was covered through the sprinkler irrigation system installed over the past two years in the Potohar region.

Rawalpindi continues to face water shortage  

Furthermore, the water management department was providing 80 per cent subsidy to farmers for the installation of solar panels as an alternative source of energy.

"It is an economical, effective and environmentally friendly technology," he added. He further said that the department was striving to promote tunnel farming in the region and 50 per cent subsidy was being provided to farmers for installing tunnels to produce off-season vegetables and fruits.

Published in The Express Tribune, March 11th, 2019.