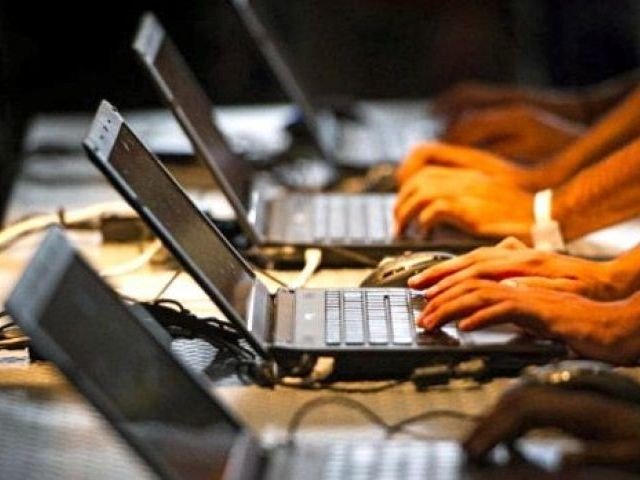 ---
ISLAMABAD: Globalisation that characterises the modern world is based on a strong scientific knowledge-based economy, derived from innovation.

It depends on the promotion of research and development (R&D) culture, which is further contingent on skilled and educated human capital. R&D is imperative to enhance the country's competitiveness in the global market through product and process innovation.

R&D aids in improving people's living standards by introducing innovative and technological solutions to pressing issues of daily life such as climate change and national defence. R&D helps examine technological advances and innovative solutions, which foster economic growth and development, making it an attractive area for policy intervention at the state level.

Nonetheless, all such transformation entails a large and complex network of stakeholders (within and across borders) pertaining to economic infrastructure, policy interventions, finances and collaboration. A strong partnership hinges on research institutions which can generate knowledge and platforms for absorption by industries.

Collaboration between the academia and industry facilitates the enhancement of R&D capacity through exchange of ideas among researchers and research institutes, both within and across national boundaries. Developing a strong R&D culture and knowledge-sharing through effective collaboration remains sine qua non for economic growth and advancement of Pakistan.

Despite such a clear reality, there remain many stones unturned to address the issues, especially in developing countries including Pakistan.

R&D and Pakistan: genesis
of the problem

In Pakistan, R&D work is constrained by a lack of proper and streamlined research-specific training institutes, followed by absence of required infrastructure. Although we have ensured the availability of adequate human capital through several foreign fellowships over decades, the small number of research think tanks fails to absorb new comers, due to resource and space constraints.

Existing research institutions and associations increasingly rely on borrowed research ideas and technologies that hinder incentives to invest in and promote R&D through an innovative approach.

The engagement of accredited fresh academicians and researchers to develop a proper R&D system is also widely neglected. Therefore, the human capital could not be utilised for R&D programmes, let alone the forging of links between university research units and the industry in all sectors.

The availability of sufficient research funding also remains a dream. At this juncture, the allocation of Rs2.7 billion for the purpose compared to Rs870 million in the previous year seems to be encouraging, but the amount is not sufficient to kick-start R&D work on a big scale across the country.

Common sources of funding in the country also remain limited. The most common sources are Higher Education Commission (HEC), Pakistan Science Foundation and Information and Communications Technology (ICT) R&D Fund. International grants such as those under Horizon 2020, Swiss funds, British Council, World Health Organisation (WHO), US Agency for International Development (USAID) and United Nations Development Programme (UNDP) are not well explored at individual and institutional levels.

Similarly, the link between R&D and economic growth and development faces policy implementation failures, political instability and energy crisis. As a consequence, there remains a significant gap between injection of R&D investment and its optimal use, which prevents the commercialisation of research for product and process innovation in Pakistan. No doubt, credit goes to Pakistan for a huge increase in research publications, but there is still a lot that needs to be done, especially to promote collaborative research. Only this can ensure research-industry collaboration to make use of fresh and innovative ideas.

Government funding, which is already limited, mostly goes to basic research such as exploration of general theories and basic socio-economic scenarios. Private R&D investment, on the other hand, is mainly injected into applied research, focusing on product and process innovation to meet specific market needs and driven by profit motives. An amalgamation of both the channels is somehow not up to the mark.

European experience

Unlike Pakistan and other developing countries, European nations have already recognised innovation as a key strategy for economic growth and development through job creation, innovative research and product commercialisation. Earlier, European states made an investment of 3% of gross domestic product (GDP) in R&D, which is still not done in Pakistan.

Though Pakistan is trying to deal with issues like climate change, ageing population, sustainable use of resources, enhancing technological capability of industries, etc, it has failed to sow the seeds of collaborative endeavours as the EU has done by establishing the European Research Area to develop a network of researchers collaborating across borders.

In this regard, Horizon 2020 is a landmark endeavour to promote research collaboration for technological innovations and transforming ideas into commercial products.

To exchange technological knowledge between universities, think tanks and industries, the European Institute of Innovation & Technology (Budapest) was established to transform research into innovation. It is also facilitated by some national laws for easy exchange of knowledge.

Another landmark step by the European nations is the setting up of research offices in industrial units to oversee successful application of research ideas, developed in research think tanks, and identify the areas for further research.

The existing economic growth and development platform in the South Asian region has the capacity to facilitate intra-state collaboration on the lines of Europe's Community R&D and Innovation State idea. Just like Europe, this endeavour can help South Asian states to integrate research and innovation through public-private partnerships within and across borders.

To start with the idea, the Lisbon Agenda and its silent features could be taken as a reference. Keeping in view the path taken by Europe, Pakistan's sustained research projects can help tackle the outflow of brilliant minds, renowned researchers and innovators. Steps like social security entitlements (retirement pension) and job security can help Pakistan to build a strong and sustained base of researchers.

To ensure academia-industry linkages, a network of knowledge promotion, as established between Greece (a modest innovator) and Germany (innovation leader), can stimulate knowledge and idea sharing in Pakistan. The programme can begin with more subject-focused seminars, workshops, conferences, etc across borders in order to find out what others are doing and where we stand.

It also fosters joint ventures for the commercialisation of research in order to produce viable products, where the profit-making motive of industries can, no doubt, help address issues of weak research practices, ensure firm relationship with industry partners and find relevant markets.

Here, strong institutions can help develop strong and favourable laws to promote university-industry collaboration, coupled with attractive funding for projects. Otherwise, a sense of insecurity in collaborative endeavours can be harmful.

Conclusion and policy implications

R&D is the driver of innovation. Whether this innovation translates into economic growth in Pakistan and across regional states, largely depends on the economic infrastructure and collaboration. These determine whether or not the development and absorption of innovative ideas and technology for production of viable products can become a reality.

Oppo to invest $146m to encourage app developers

To reap optimal benefits of this channel which connects research to production, it must be complemented by improved collaboration and dissemination of knowledge by mutually beneficial university-research institutes-industry linkages in Pakistan and with those in neighbouring countries. As the success of R&D is contingent upon development of skilled human capital, emphasis must be on academic quality, but more importantly on skill enhancement, and more funded training programmes is the need of the hour.

The government should also support R&D initiatives by providing extensive funding and paving the way for foreign resource allocation through state-to-state collaboration. It is vital that an agreement must be reached based on negotiations and consent to safeguard ideas and products in the global market – protected transparently by the Pakistan government. Initially, the incentive for local researchers, global collaborators and domestic players should be based on profit-sharing – an equitable profit ratio. In the longer run, it will build capacity of research think thanks to maximise profits.

The writer serves as assistant professor at the Department of Development Studies, School of Social Sciences and Humanities, NUST Islamabad



Published in The Express Tribune, March 11th, 2019.

Like Business on Facebook, follow @TribuneBiz on Twitter to stay informed and join in the conversation.