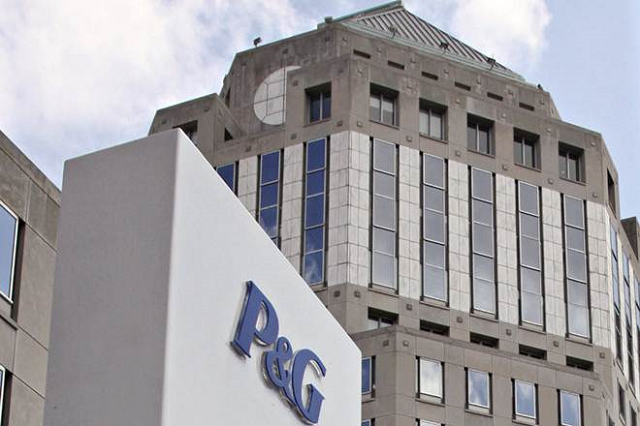 ---
KARACHI: The seven-month-old Pakistan Tehreek-e-Insaf (PTI) government is struggling to make Pakistan an export-based economy to achieve financial sovereignty and do away with the need for going back to the International Monetary Fund (IMF) after every four to five years for a bailout.

At the beginning of its long journey, the government has taken foreign companies, particularly fast moving consumer goods' (FMCGs) manufacturers and marketing firms, on board.

"We, the FMCGs, are closely working with the government on some very specific proposals for cost cutting in order to become viable exporters (besides serving the domestic market)," Procter & Gamble (P&G) Vice President and Country Manager for Pakistan Sami Ahmed told The Express Tribune.

They have held a series of meetings with Prime Minister Imran Khan, Finance Minister Asad Umar and Adviser to PM on Commerce Abdul Razak Dawood. "There exists a huge export potential in the short run," he said and did not rule out the possibility of entering the international arena in the next one to two years.

"Rationalising (reducing) duties on the import of raw material, particularly the ones which are not available in Pakistan, for manufacturing export products is one cost factor," he revealed, adding that they were discussing multiple cost factors with the government.

A representative of another FMCG manufacturing company pointed out that they had proposed a duty drawback facility for goods export and had remained engaged with the Ministry of Commerce on that cost-cutting factor.

Ahmed said P&G was already making some exports to Afghanistan. "We are exporting all the eight brands, being manufactured and marketed in Pakistan, in the category of home and personal care like detergents, soaps, shampoos, baby care and feminine products."

"All companies compete through cost management. As soon as Pakistan's cost competitiveness improves, the potential for export will grow," he said.

The potential export markets are the ones that are physically close to Pakistan. "We (the government and FMCG firms) are working on some very tangible proposals to achieve export competitiveness. So, this is not an unrealistic dream. This is not a dream in the air. Work with the government will continue," he said.

Over the years, the demand for FMCGs like packaged milk, home and personal care products like soaps, shampoos, creams and laundry detergents, and pharmaceutical products – has grown remarkably in the domestic economy and these goods are now dominating their respective sectors by serving a large part of the country's population.

Turkish firm to invest $330m in setting up plant in Pakistan

For instance, around 80% of the branded milk market is in the hands of these FMCG manufacturers. They also control around 75% of the branded and packaged home and personal care market, two leading MNCs hold almost 75% of the branded ice cream market and the same is the case with carbonated beverages.

Their growing size has contributed to increase in imports of raw material and finished products, which is contrary to the government's slogan of making Pakistan an export-based economy which, at present, heavily depends on imports, said an informed source.

Considering that FMCG firms have global expertise, knowhow, a worldwide trade network of sister and parent companies, and the potential for exports, the government has taken them on board in the long journey of transforming Pakistan into an export-based economy, he said.

Earlier, the government took some concrete measures to boost textile exports by reviving the sick units, especially in Faisalabad.

Besides, it has also told global investors that it will only welcome new foreign investment in export industries and import-substituting sectors and is abolishing the policy of welcoming foreign investment in the sectors that cause an increase in imports.

P&G expansion plans

Ahmed said P&G - which is a 180-year-old global company - began operations in Pakistan in 1991 with the marketing of two imported brands and today it was marketing eight brands.

It recently set up a shampoo manufacturing plant in Pakistan with an investment of $50 million. With this, the company has so far invested $150 million in establishing plants for manufacturing four brands including laundry detergents, soaps and shampoos out of the eight it is marketing.

"We are considering setting up plants for other brands as well…the consideration is for more than one brand," he said. "The setting up of new production plant(s) may coincide with the beginning of export of the four brands we are manufacturing in Pakistan," he said.

P&G is meeting some two-thirds of the demand in the local market by manufacturing products in the country. "This is exactly in line with the government strategy of cutting imports through investment in import-substituting sectors," he said.

"Pakistan is a land of opportunities. FMCGs are still scratching the surface (in the country). They are far, far away from reaching the saturation point. The growth in our sales is ahead of regional and global sister and parent companies."

Ahmed called Pakistan a very important market for P&G for reasons like a huge young population and a large and growing population. "Urbanisation has remained an ongoing process; modern retail and super markets are also expanding."

the writer is a staff correspondent

Published in The Express Tribune, March 11th, 2019.

Like Business on Facebook, follow @TribuneBiz on Twitter to stay informed and join in the conversation.
COMMENTS
Comments are moderated and generally will be posted if they are on-topic and not abusive.
For more information, please see our Comments FAQ