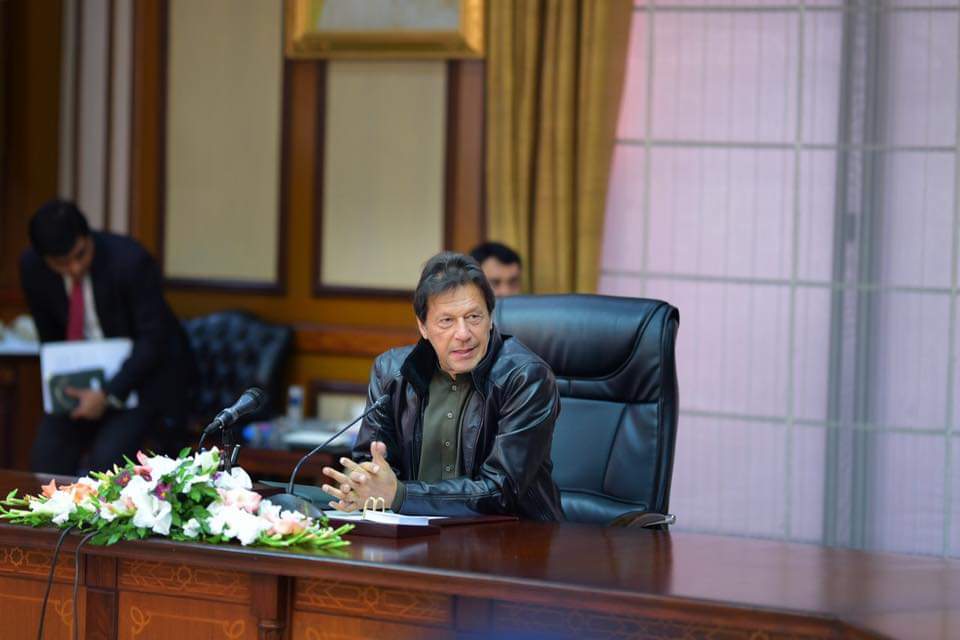 ---
More humiliating than the downing of their jets, I believe India's political elite has been genuinely startled by the stunning victory of Pakistan's narrative at the global stage, during the ongoing theatre of brinkmanship between the two states. Consider this an almost unbelievable kicker in a New York Times article, illustrating how Pakistan seized the PR narrative in this showdown: 'Perhaps the most telling moment in the information war came on Thursday when Pakistan seized what could have been India's triumphant moment, the return of the pilot.

On Thursday afternoon, the whispers from advisers in Mr Modi's government were that top Indian generals were ready to make a major announcement at 5pm. But well before that time, there was Mr Khan standing in parliament and breaking the news live on television that Pakistan would unilaterally send the Indian pilot home.

This is a shocking about-turn for Pakistanis who are very numb to losing the public relations battle at every global forum and media outlet. We don't know how to react to our narrative cutting through the clutter. But the only ones more surprised than Pakistanis at this strange turn of events are the Indians. For example, Ajai Shukla, an Indian journalist and a retired Colonel of Indian Army, wrote the following in a piece for Al Jazeera:

"By the time New Delhi announced that its combat aircraft had struck a JeM camp deep inside Pakistan, public attention was no longer on the IAF's considerable military feat of having overcome Pakistani air defences to reach a target 80km across the LoC. Instead, people were questioning whether Indian bombs had completely missed their targets and whether 300 terrorists had actually been killed, as Indian officials had whispered to the media in Delhi.

"Without wasting time, the ISPR facilitated local and international media access to an area that was purportedly the IAF's target. Very soon, credible global media organisations like Reuters, The New York Times and Al Jazeera put out reports supporting Pakistan's contention of zero casualties in the so-called terrorist camp."

They say the best time to do introspection is when you're winning and so this would be a good time for Pakistan to ask some hard questions of itself. Why does our narrative not resonate with global audiences and media outlets? Now that we're finally putting our house in order by cracking down on extremists, among other things, this would be the right time to refresh our narrative and deliver it to the world in novel and unexpected ways.

What kind of global public relations strategy will serve as a force multiplier to achieve our foreign policy goals (eg defusing tensions with India), attracting foreign investment and enhancing pride in Pakistanis at home and abroad? Here are some ideas to get our creative juices flowing. First, we can host a South Asian Peace Summit for the 100 biggest digital influencers in the world in Islamabad. This should include customised travel and amplification plans for each influencer, for example, hosting Humans of New York, to do a series on Kashmiri children who have suffered from Indian occupation.

Taking a page from Israel's lobbying machine in the United States, we can engage the Pakistani diaspora in an ambassador programme to host dinner with a non-Pakistani family once a month to celebrate Pakistan, in return for unlocking privileges like special immigration counters at Pakistani airports. We can also create a pop-up experience for opinion leaders and the general public on 'Pakistan's decisive win in the war against terrorism' in major capitals like London, Washington DC, Geneva etc.

These are just a few ideas presented for illustrative purposes but we could tap into Pakistani PR professionals around the world to help bring these stories to life. In the medium term, we would have to design a brand building campaign for Pakistan (ala 'Malaysia Truly Asia' or 'Incredible India'), which is championed across communication touch points. Now is the time to bring some of that magic to win the war of perceptions being fought within the global marketplace of ideas.

Published in The Express Tribune, March 10th, 2019.

Like Opinion & Editorial on Facebook, follow @ETOpEd on Twitter to receive all updates on all our daily pieces.