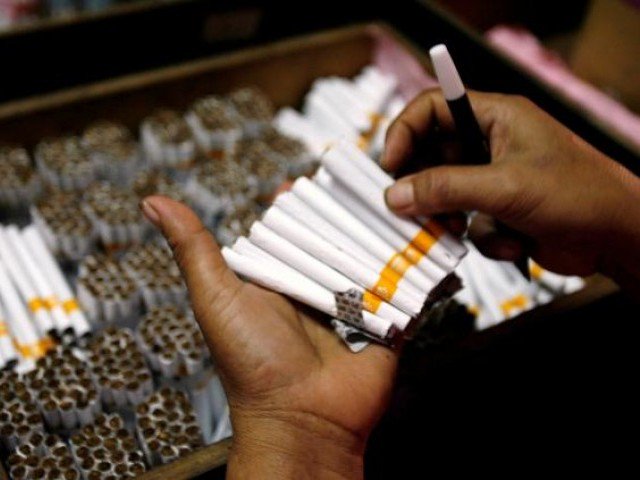 ---
Existing tobacco control laws and subordinate legislation in the form of Statutory Regulatory Orders (SROs) only place bans on specific things such as advertisements, restricting smoking spaces, taxation, pricing control and graphic health warnings (GHW). However, they do not address the multi-sectoral challenges of society, economy and industry.

In this regard, there is a need to develop a comprehensive and multi-sectoral tobacco control policy and strategies which could address challenges faced by society, economy and industry.

This was stated by experts during a roundtable meeting titled 'Understanding Tobacco Control Regulations in Pakistan'. The roundtable was organised by the Sustainable Development Policy Institute (SDPI) on Friday.

SDPI Senior Research Associate Waseem Iftekhar Janjua said that according to the World Tobacco Atlas, around 160,100 people are killed in Pakistan by tobacco products every year.

Despite the enormity of this alarming figure, over 24 million people continue to use tobacco products in the country, smoking over 85 billion cigarette sticks a year.

He added the main issue in Pakistan was that it has not defined what tobacco products are while no law exists which prohibits misleading tobacco product packaging and labelling including terms, descriptors, trademarks, or figurative or other signs.

Furthermore, there are no laws advising cessation while the penalties levied are not in line with the World Health Organisation's (WHO) Framework Convention on Tobacco Control (FCTC).

Janjua said that it was about time that Pakistan formulates a comprehensive policy which outlines actionable and time-bound measures to tackle the multi-sectoral challenges.

Saadiya Razzaq, a research manager on Population and Development at the Population Council, pointed out that the word 'tobacco' does not crop up in any of our existing laws or SROs pertaining to tobacco control. This, she said, shows the commitment of the country towards its control.

She added that controlling the trade and consumption of tobacco is not just the responsibility of the government, but of the society as a whole.

Razzaq highlighted the need for an aggressive media campaign which utilizes all available platforms to raise awareness amongst the general public.

SDPI's Research Associate Wasif Naqvi highlighted the role of the Punjab Food Authority in countering the menace of tobacco products.

"Pakistan is lagging behind in the region in implementing graphic health warnings on tobacco products, whereas, India and Nepal have successfully implemented the 85 per cent graphic warning covers on the tobacco products," he said.

He alleged that the main reason existing laws and regulations were not being implemented was due to financial interest and the lack of a political will.

"Lack of implementation of existing laws, promulgation of robust tobacco control laws, excessive tobacco industry influence resulting into massive tax evasion, lack of tobacco control knowledge and capacity among the legislators are the major challenges of tobacco control regulations in Pakistan," he added.

Akhtar Syed, from The Network for Consumer Protection, said that on the one hand, the health ministry is working on tobacco control while the Pakistan Tobacco Board (PTB) is working on tobacco promotion on the other.

He added that there is a need to empower the health ministry in taking independent decisions apart from reactivating tobacco control committees at the district levels which need to be expanded at tehsil levels.

He urged the government to calculate the health cost of tobacco consumption which can be utilized for taking affirmative actions for tobacco control in Pakistan.

Published in The Express Tribune, March 9th, 2019.
COMMENTS
Comments are moderated and generally will be posted if they are on-topic and not abusive.
For more information, please see our Comments FAQ