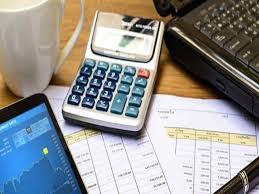 ---
KARACHI: Welcoming Prime Minister Imran Khan's remarks about reforming the Federal Board of Revenue (FBR), Karachi Chamber of Commerce and Industry (KCCI) President Junaid Esmail Makda has said that businessmen as well as the overall industrialist community are fully backing the premier's moves.

A day ago, PM Khan had warned the FBR that he would establish a new tax collection authority if the existing revenue board failed to improve its affairs and eliminate corruption.

Improvement must continue to be made in the FBR without any pause in order to transform it into a friendly organisation for taxpayers, Makda suggested in a statement issued on Friday.

"Either in the existing or the new revenue authority, there is a dire need to create trust," he stressed. "Corruption has to be eradicated completely by immediately expelling corrupt officers."

Believing that the move would assist in dealing with the trust deficit, the KCCI chief pointed out that it would encourage people to enter the tax net without any fear of harassment.

He recalled that some ministers had claimed to have found massive corruption involving Rs500 billion in the FBR about two to three years ago, who gave assurances to the nation that they would strictly deal with the matter. But unfortunately, not a single step was taken against the elements responsible for the corruption, he said.

He, however, was of the view that the present government's warning to the FBR indicated that the leadership was well aware of the miseries of taxpayers due to wrongdoing and corruption in the FBR.

Makda emphasised that in order to achieve the desired objectives, the lawmakers would have to take practical measures to end arm-twisting by government officials for personal benefit.

Media persons, real estate tycoons in FBR's hunt list

He suggested that honest officers should be promoted and brought to the top level, adding taxation laws should also be reviewed in consultation with all stakeholders.

He regretted that massive discretionary powers had been given to FBR officers even at the lower level, which were utilised as a tool to squeeze existing taxpayers.

"The existing FBR and or a new mechanism in future will fail to generate the desired revenue until the government revisits all tax laws and withdraws the discretionary powers," Makda emphasised. APP

Published in The Express Tribune, March 9th, 2019.

Like Business on Facebook, follow @TribuneBiz on Twitter to stay informed and join in the conversation.