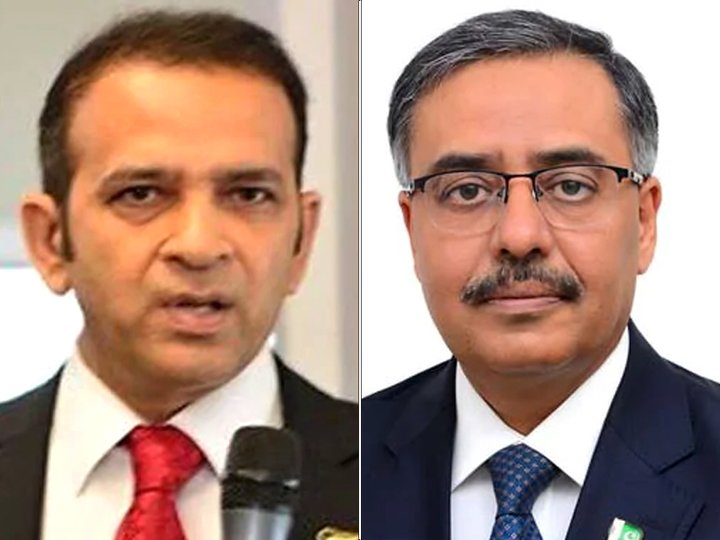 ---
ISLAMABAD: In what appears to be yet another sign of de-escalation in tensions between Pakistan and India, the Indian high commissioner, who was called back after the Pulwama attack, would be returning to Islamabad on Saturday.

The move came a week after Pakistan announced a series of steps including sending its envoy back to New Delhi to defuse the crises triggered after the February 14 suicide attack in Indian-occupied Kashmir (IoK) that led to a military standoff between the two nuclear-armed neighbours.

Indian High Commissioner Ajay Bisaria, who was called back by the Indian government soon after the deadly attack, is returning on Saturday, said India's External Affairs Ministry in a statement on Friday. Pakistan's High Commissioner Sohail Mahmood will also resume his diplomatic duty in New Delhi the same day.

Pakistan takes another step towards reducing tensions with India

The timing suggested a coordinated move both by Islamabad and New Delhi, renewing hopes of possible thaw in ties between the two neighbours, which were on the brink of war when India launched the so-called air strikes in Pakistan.

Islamabad hit back with cross border attacks a day later that led to a dogfight between air forces of the two countries. Pakistan shot down two Indian warplanes and captured one of its pilots.

Pakistan released Wing Commander Abinandan Varthaman within 72 hours of his capture as a 'gesture of peace.' Prime Minister Imran Khan repeatedly offered his Indian counterpart Narendra Modi to enter into the dialogue process to discuss all issues including terrorism.

Modi rejected Pakistani peace overtures. However, the return of High Commissioner is the first sign that the Modi administration may be having a rethink of its strategy.

The apparent easing of tensions is attributed to the hectic behind the scene efforts by many international players to prevent further escalation in tensions. The United States in particular has been in contact both with Pakistan and India to seek de-escalation as efforts were being made to persuade India for opening direct channel of communications with Pakistan.

The standoff led to the collapse of even military-to-military communication through well-established hotline between the two countries.

India being pushed for 'direct talks' with Pakistan

Usually, the director general military operations (DGMOs) of the two countries interact once in a week. But, that hotline contact remained disabled since the current crises turned into a military standoff.

Pakistan earlier this week expressed its desire to restore that hotline contact between the DGMOs of the two countries. With the returning of high commissioners, there is a possibility that the military-to-military contact may be revived from next week.

Another positive indicator of de-escalation in tensions is that the two countries decided to meet next week on the Kartarpur Corridor initiative.

Pakistani delegation will meet the Indian officials at Wagha-Attari border on the Indian side to finalise the draft agreement on the Kartarpur Corridor on March 14.

The delegation was originally supposed to travel to New Delhi but because of the current situation they decided to meet at Wagha-Attari border instead. The India side would also pay the return visit on March 28.

Meanwhile, Pakistan's High Commissioner to New Delhi Sohail Mahmood called on Prime Minister Imran Khan on Friday to seek his input before returning to India.
COMMENTS (1)
Comments are moderated and generally will be posted if they are on-topic and not abusive.
For more information, please see our Comments FAQ