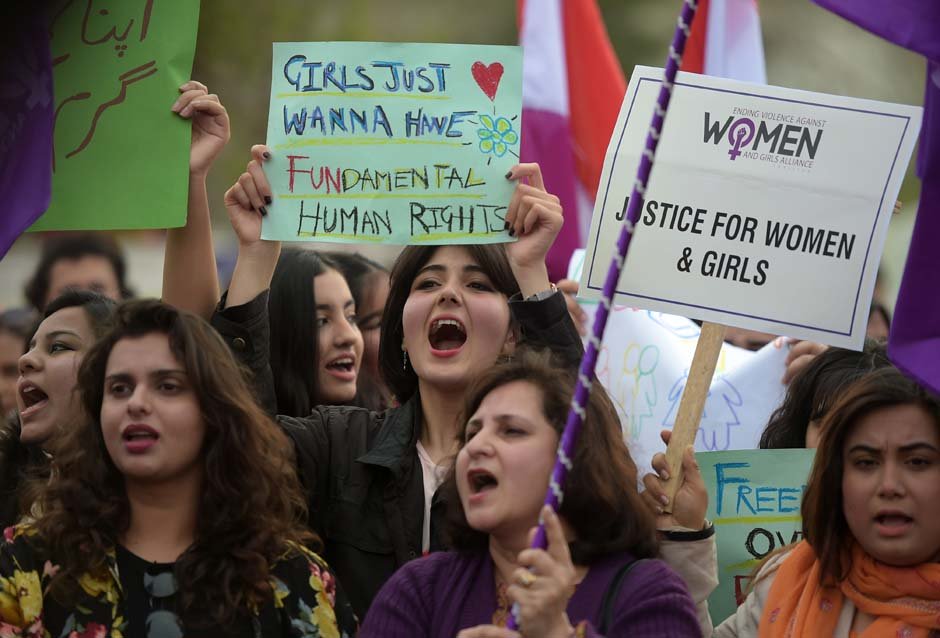 ---
LONDON: Campaigners for gender equality marked International Women's Day on Friday with protests, discussion panels and walkouts as well as celebrations.

The day marked the celebration of women's achievements and aims to further their rights and is sponsored by the United Nations since 1975.

In one of the first protests of the day, several hundred women gathered in Spain in central Madrid around midnight to bang pots and pans and demand more rights for women in a society they say is still dominated by men.

In Pakistan, women together with the transgender community, non-binary folks and men participated to mark the 'Aurat March' in events held across the country.

In neighbouring India, hundreds of women took to the streets of New Delhi demanding an end to sexual violence, domestic abuse and workplace harassment.