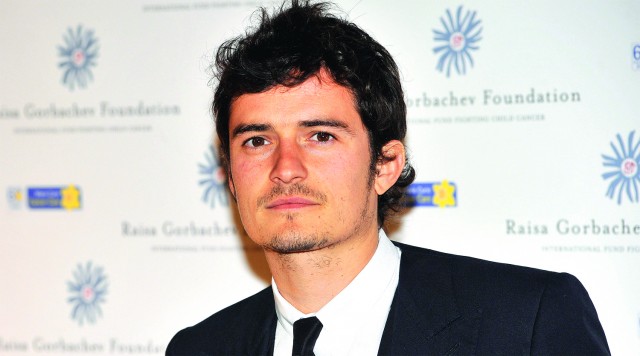 ---
Speaking at the Child Mind Institute in New York City on Wednesday, 33-year-old British actor Orlando Bloom said that he still struggles with dyslexia and has faced several hurdles as an actor because of it.

Bloom said, "I have more trouble studying scripts and memorising lines than most (other actors)." Bloom was diagnosed with the learning disorder when he was seven and first opened up about his condition in 2004 when promoting Lord of the Rings. The star described his experience saying that he had to work harder to pass all his exams and earn his degree, he added that, "Dyslexia is not due to lack of intelligence, it's a lack of access. It's like, if you're dyslexic, you have all the information you need, but find it harder to process." The actor has to spend a lot of time on preparation to help overcome frustrating situations but admits that he still has problems. "I auditioned for something recently and I keep kicking myself about it because I completely dropped the ball."

Dyslexia is a brain-based learning disability that specifically impairs a person's ability to read and people with dyslexia generally read at levels significantly lower than expected. Dyslexia is not related to intelligence and has no correlation with a low IQ. People with dyslexia are described as visual, multidimensional thinkers who are intuitive, creative and excellent at hands-on learning.

Bloom is one of many famous personalities who have faced dyslexia and have gone onto be successful in their careers. Actors who have been diagnosed with the learning disorder include Tom Cruise, Patrick Dempsey and Keira Knightly.

Tom Cruise is one of the world's most famous actors and was diagnosed with dyslexia when he was seven years old and admits that it was very difficult to deal with at the time. Tom spoke about his feelings, "I'm labelled. It instantly put me into confusion. It was an absolute affront to my dignity."  Cruise said that Scientology helped him with overcoming dyslexia as he discovered the religions founder, L Ron Hubbard's "Study Technology". The actor is now a founding board member of the Hollywood Education and Literacy Project, a non-profit group that uses Hubbard's teaching techniques in a secular setting.

"Grey's Anatomy" star Patrick Dempsey was diagnosed with dyslexia when he was 12 and says he still fights it today. The actor says that he struggles when reading scripts and memorising his lines, "I think that's when I get the most insecure … it's very hard for me to read it off the page. I need to memorise it, in order to go on," he said. The actor also said that read through sessions before the cast shoots can be nerve-wracking, especially when he gets his scripts just minutes before, "I fight those anxieties every time I sit down for a table read-through," he said.

British actor Keira Knightley faced a number of difficulties because of her learning disability. She said "I remember going in for an audition when I was eight, and it was the most excruciating experience because I couldn't read my lines." However, Knightley said that her desire to act helped her overcome the problems and by the time she was 11 "I had kind of overcome the dyslexia and now it's not really a problem."

Published in the Express Tribune, June 7th, 2010.