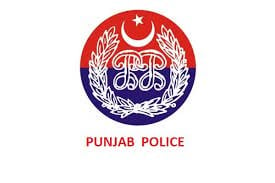 ---
KASUR:

At least two policemen were booked after a suspect escaped from their custody in Kasur, Express News has learnt.

A police official said that accused Asghar Ali was brought to a civil court in Chunian for a court hearing. He added that Police Head Constable Muhammad Arshad and Constable Irshad accompanied the suspect. The culprit had tortured WAPDA employees some time ago and a case had been registered against him.

He maintained that while Asghar and the cops were waiting for the court hearing, his brother Akhtar and other relatives reached the premises to meet him.

The official mentioned that during this time, Akhtar managed to dodge the policemen and freed the accused. Later, they escaped from the spot in a vehicle.

He pointed out that after the incident Chunian police registered a case against the suspect's brother and the two policemen for being negligent while on duty. Both the officials have been taken into custody and have been shifted behind bars.

Meanwhile, Kasur DPO has constituted four teams to arrest the accused.

In January, an ASI and a constable from Wah Cantonment police station were booked on charges of criminal negligence after an under-trial prisoner managed to escape.

An FIR lodged by SHO Khalid Mehmood stated that the policemen were guarding the prisoner during a court hearing in an abduction case in Tehsil Court Complex.

The document added that when they were bringing the prisoner back to jail after the hearing, he managed to flee from their custody.