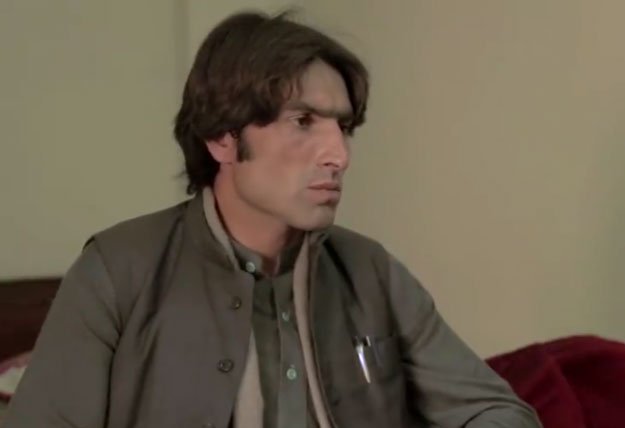 ---
ABBOTTABAD: After a series of at least 20 hours of meetings and discussion with police, family and elders of Afzal Kohistani ended their sit-in in front of the Cantt police station.

Kohistani's tribe, accepting assurances of police, judiciary and rights activists, took his body for burial at his ancestral village. The man who blew the whistle about the honour killing of five Kohistani girls who had been seen dancing in a video was gunned down in Abbottabad on Wednesday evening. Two passersby were also injured in the attack.

The police however arrested and registered a case against Kohistani's nephew, Fazlur Rehman, who according to the family was accompanying him as an armed bodyguard. Police recovered a pistol from him. The protesters put Kohistani's body in front of Cantt police station saying they would not bury the victim until police correct the wrongly filed FIR and release Rehman.

Kohistani's family was of the view that Rehman was accompanying his uncle as a bodyguard as he was receiving life threats and earlier two of his brothers were also killed and their houses were also burnt.

A child was also burnt alive in the attack on Kohistani's house. The protestors were demanding to hold of a judicial inquiry into the incident, the release of Rehman, protection for whatever family members of the clan were left alive, including Kohiostani's wife and five children.

Haripur SP Investigation Shah Nazar Khan was called in to talk with the victim's brother Bin Yasir and their lawyer Abdul Wadood.

Later, police recorded the statement of Rehman in front of his lawyer and brother. Police took him into custody after presenting him before judicial magistrate. He will be produced before the court today (Friday).

A member of the negotiating team said that police and district administration contacted prominent social activist Farzana Bari, former chief justice Saqib Nisar on phone and they also talked to the family members and elders who were on protest and the both were also taken on board over the situation.

Published in The Express Tribune, March 8th, 2019.
COMMENTS
Comments are moderated and generally will be posted if they are on-topic and not abusive.
For more information, please see our Comments FAQ