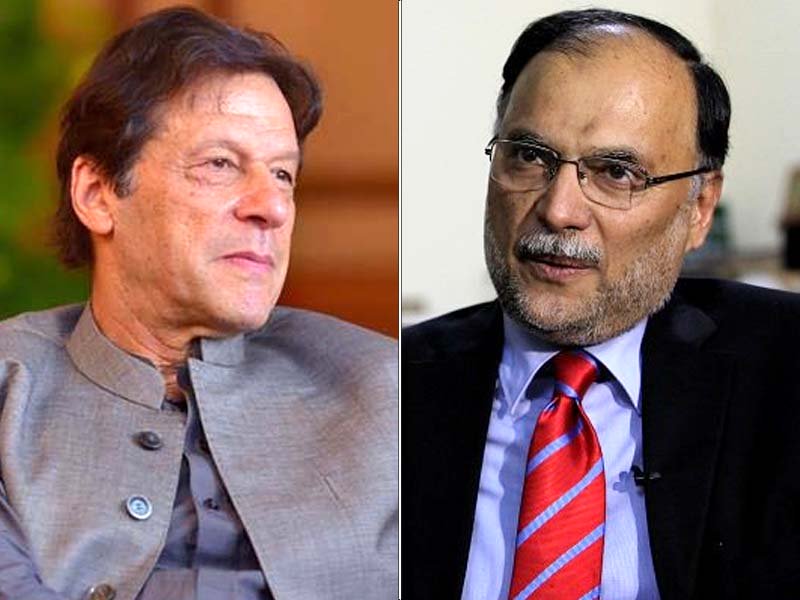 ---
Pakistan Muslim League-Nawaz (PML-N) senior leader Ahsan Iqbal on Thursday hit out at Prime Minister Imran Khan for resorting to "personal attacks" and "name calling."

Earlier in the day, the premier had called out Iqbal and his party's previous government for causing the country's debt crisis.

Without naming the former interior minister, PM Imran said: "How can such [opposition] leaders stand in the National Assembly and lie to the public just to defend their government's tenure."

PM Imran seeks business community's help to make Pakistan a 'welfare state'

Iqbal spoke out on Twitter, saying that the prime minister had "stooped down to a new low in politics".

He tweeted: "This is a new low in our politics with PM Imran Khan resorting to personal attacks and name calling against me in a meeting of diplomats and businessmen."

Iqbal castigated the premier saying that "no wonder his ministers try to copy him in slander and lies".


This is a new low in our politics with #PM #IK resorting to personal attacks & name calling against me in a mtg of diplomats & businessmen, in response to my facts based speech in National Assembly. No wonder his ministers try to copy him in slander & lies. https://t.co/QPuitstUNW

— Ahsan Iqbal (@betterpakistan) March 7, 2019