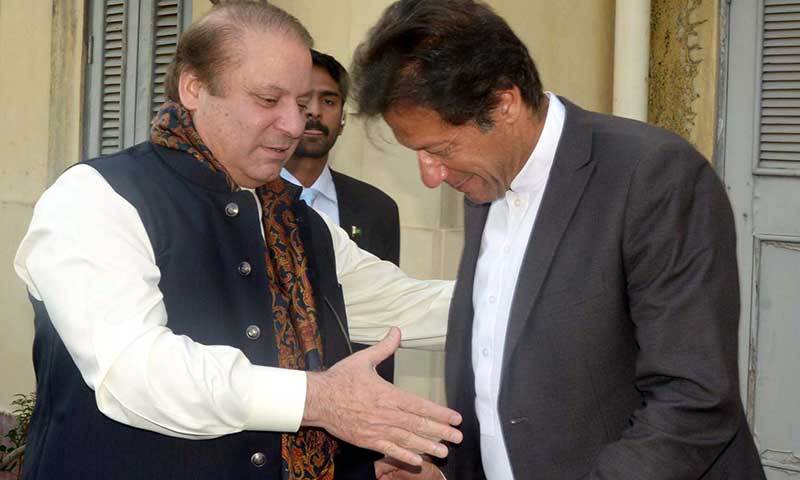 ---
Prime Minister Imran Khan has directed the Punjab government to provide the "best medical treatment" to incarcerated former premier Nawaz Sharif.

Minister for Information Fawad Chaudhry said in a tweet on Thursday that PM Imran has directed the provincial government to provide the best medical treatment to Nawaz at the hospital and doctor of his own choice.

The prime minister also ordered the government to implement all the recommendations of the medical board formed to examine the health of PML-N top leader, Fawad cited PM Imran as saying in the tweet.


وزیراعظم عمران خان نے پنجاب حکومت کو بدائیت کی ہے کہ نوازشریف کو علاج کی بہترین سہولتیں دی جائیں، وہ جس ڈاکٹر یا ہسپتال سے علاج چاہتے ہیں انھیں وہاں منتقل کیا جائے اور میڈیکل بورڈ کی سفارشات پر مکمل عملدرآمد کیا جائے۔

— Ch Fawad Hussain (@fawadchaudhry) March 7, 2019


The directives come just a day after Nawaz refused the medical treatment citing the PTI's government disdainful attempt of making his health a "political matter".

Would 'prefer honorable death', Nawaz tells brother

The Sharif family had failed to convince the disqualified prime minister to shift to hospital from the Kot Lakhpat Jail for cardiac treatment amid speculation that his medical condition is "life-threatening".

An accountability court sentenced three-time prime minister to seven years imprisonment in Al-Azizia reference in December last year.

Nawaz, during a meeting with his younger brother Shehbaz Sharif on Wednesday, said that he would prefer an "honourable death" instead of allowing the government to exploit his medical condition for "petty gain".