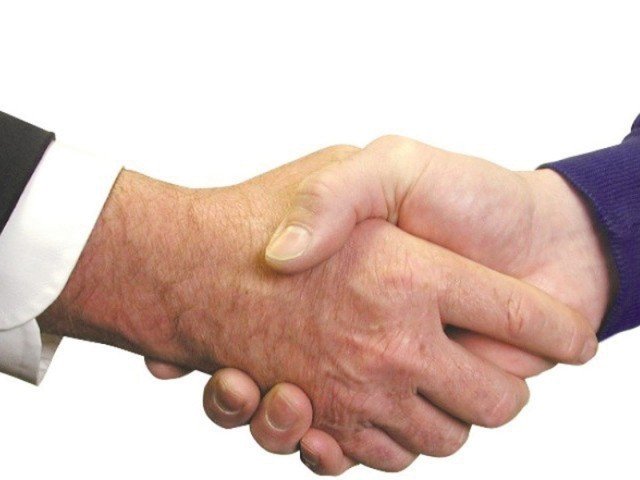 ---
ISLAMABAD: A roadmap on ease of doing business and reduction in the cost of doing business for social enterprises should be the focus of s new national strategy on the promotion of social enterprise sector under the 12th five-year plan.

This was stated by experts during a meeting on "Pre-Budget Proposals for Social Enterprises". The meeting had been jointly organised by the Sustainable Development Policy Institute (SDPI) and British Council in collaboration with United Nations Economic and Social Commission for Asia and the Pacific (UN-ESCAP) and the Ministry of Planning Development and Reforms (MoPDR).

Parliamentary Secretary for the National History and Literary Heritage Division and Pakistan Tehreek-e-Insaf (PTI) MNA Ghazala Saifi said that the government fully supports the idea of social entrepreneurship and will take measures to facilitate this sector so that it can thrive and flourish.

"Our economy is not in a good situation and requires value addition from local entrepreneurs including social enterprises to stabilize the economy," she said, adding that there is a need to involve large businesses and make them aware of the social enterprise sector, where large businesses can channelize their funds to help grow social enterprises.

DICE: Creative social enterprises create jobs, experts say

"Social entrepreneurship should be taught at the school-level and there is a need to establish more social enterprise incubation centres at university-level to generate awareness, building capacity and equipping the young generation with necessary entrepreneurship skills. "

SDPI Joint Executive Director Dr Vaqar Ahmed stated that it was encouraging to see an increase in the number of social enterprises in Pakistan.

He added that social enterprises aim to bridge service delivery gaps and contribute to uplifting the community through income generation, education, skill development, health, environmental protection, and renewable energy interventions.

"Over time, the work of such organisations will contribute to the timely achievement of Sustainable Development Goals (SDGs)," he added.

While they are not new, the biggest challenge social enterprises face in Pakistan is of sustainability due to a lack of awareness regarding business models of these enterprises, access to funding, difficult taxation regime, legal and regulatory issues which prevent scale-up, and difficulties in accessing public procurement opportunities, he remarked.

Dr Ahmed suggested that providing timely support via the 12th Five-Year-Plan and the public sector development programme, a recognised definition, availability of affordable credit, allowing tax treatment similar to charities and non-profit bodies, and respecting a quota in public procurement can help these enterprises to introduce greater innovation in their work.

British Council Director Programmes James Hampson said that the newly-launched issue paper on Social Enterprise Development in Pakistan will guide policymakers at the federal and provincial levels regarding facilitation required by social enterprises in the country.

The British Council, he said, has had a lot of success stories regarding UK-based social enterprises and wanted to help Pakistan inculcate inclusive growth and development.

National Commission on the Status of Women (NCSW) Chairperson Khawar Mumtaz pointed towards a sizeable, skilled and untapped pool of human resource which just needs the knowledge bridge to get into the social enterprise sector.

"When it comes to women entrepreneurship; the social enterprise sector has to be looked at from a multi-perspective approach which includes skills, employment, and mobility and security. To overcome the constraints for women, there is a need to develop the capacity of women and create facilities for them," she added.

"Our society is very charity-oriented and the transition from philanthropy to social enterprises would be a big challenge," she remarked.

Dams, social enterprises and climate change

Saram Bokhari, the project director for Centre for Social Entrepreneurship (CSE) at the MoPDR, said that the centre's vision is to empower young social entrepreneurs to tackle issues which prohibit the development of people and communities across Pakistan.

He added that the social enterprise sector should have a definition which should be relevant in the Pakistani context in order to resolve the regulatory and legal regime issues of the sector.

Board of Investment (BOI) Director Research Faisal Khokhar said that they were undertaking reforms to make doing business easier, especially in affordable housing and tourism sectors.

He said there was a need for civil service reforms for better implementation of investment policies in the country.  

Published in The Express Tribune, March 7th, 2019.