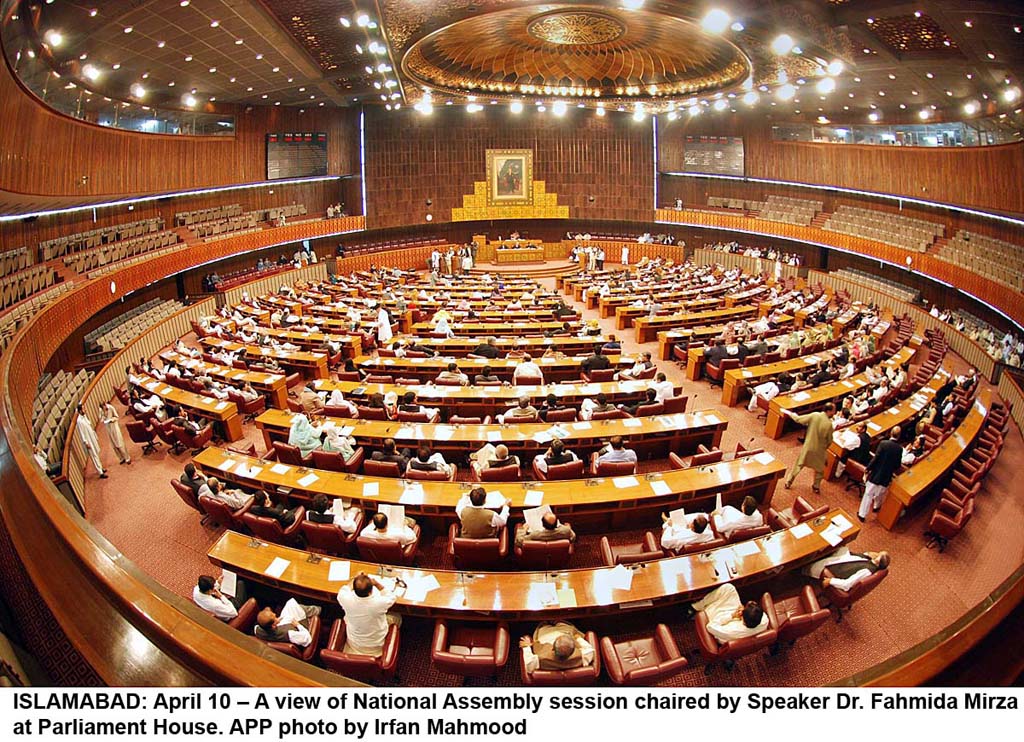 ---
ISLAMABAD: A parliamentary panel was told on Wednesday that the government has planned to privatise at least eight government-owned organisations by the end of the current year in order to generate revenue to 'pay off loans and end poverty'.

In a meeting of the National Assembly Standing Committee on Privatisation, chaired by Mustafa Mehmood, Secretary Privatisation Rizwan Malik briefed participants on the privatisation programme.

He said 1,230MW Haveli Bahadar Shah and 1,223MW Balloki power plants, SME Bank, Service International Hotel, Jinnah Convention Center, Lakhra Coal Development Company, First Women Bank and Mari Petroleum Company are included in the government's active privatisation list.

"The government intends to complete privatisation of Haveli Bahadar Shah and Balloki power plants by August," he said, adding that Chinese and Russian companies have also shown interest in investing in the ailing Pakistan Steel Mills (PSM).

He said talks for sale of the PSM on the basis of public-private partnership are underway with 5 to 6 parties belonging to Russia and China. New investors want to increase the PSM's production capability from 1.1 million tons annually to 3.5 million tons.

The government is facing a loss of Rs400 million annually due to the closure of the PSM, he added.

He told the committee that the Aviation Division is preparing a plan for restructuring the Pakistan International Airlines' (PIA) and the plan will be presented in the current month.

He said power distributing companies (Descos) were also on the privation list but the government stopped the privation process owing to strikes by the employees and other issues.  "Right now 1,230 MW Haveli Bahadur Shah and Balloki power plants are put on the government's privatisation list."

He said government also intends to sell its share in the SME Bank, Service International Hotel, Jinnah Convention Centers, Lakhra Coal Development Company, First Women Bank, Mari Petroleum Company.

"Privatisations of all these institutes will be completed in the current year. There is a list of expenditure on hiring of financial advisers. In the past, financial advisers were hired for 26 institutions but privatisation caused a loss. The process of privatising SME is under way," he added.

He said the government has shortlisted three financial advisers and ten famous companies have shown interest in this regard. Properties lying useless with different ministries will also be privatised. "The amount received from the privatisation will be used to pay back loans and end poverty," he added.

The Privatisation Commission secretary said 5 institutions were sold for Rs173 billion from 2013 till 2018 during the Pakistan Muslim League-Nawaz (PML-N) last government while the Pakistan Peoples Party (PPP) government during its tenure from 2008 till 2013 sold only one company.

"Thirty-eight (38) institutions were privatised during PML-Q's government from 2002 till 2007. "These 38 entities were sold at a total price of Rs377 billion. From 1999 till 2002 which was a non-political period, 27 institutions were sold for Rs38.700 billion. The privatisation process was stopped in 2015."

He said the amount obtained from privatisation in the past was transferred to the Finance Ministry. "The government does not have funds to restructure government institutions running on loss," he said.