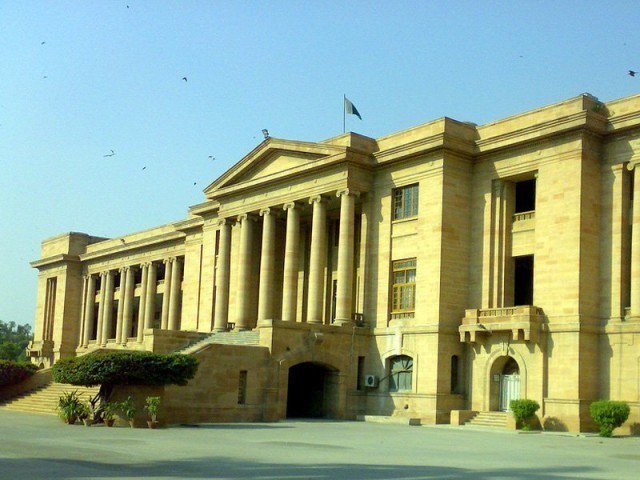 ---
KARACHI: The Sindh High Court (SHC) gave a five-week deadline on Wednesday to the National Accountability Bureau (NAB) to complete inquiry in case of making a commercial institute on amenity plot. A two-member bench, comprising Chief Justice (CJ) Ahmed Ali Sheikh and Justice Omar Sial, was hearing the case in which the investigation officer informed that Dr Altamash and Dr Shaheena Altamash obtained the plot for charitable purposes but the hospital and college is now being run on commercial basis.

The CJ remarked that they must be serving the nation and providing free of cost treatment to people. He also remarked that we are aware of "such charitable institutes". The court issued a five-week deadline to NAB and extended the interim bail of Dr Altamash, Dr Shaheena, Dr Murad and Dr Imad till April 11.

Plots' conversion

The same bench accepted the time extension request on Wednesday from the lawyers in the bail plea of former Karachi Development Authority (KDA) Director-General (DG) Nasir Abbas and others in the reference pertaining to the conversion of residential plots into commercial.

The accused's lawyers asked the court for an extension for preparation of arguments. The court remarked. "Why don't you people want to pursue the case?"

SHC takes notice of use of substandard gas cylinders

According to Abbas' lawyer, Amir Naqvi, there was no such allegation against his client. He maintained that his client did not allot any plot and was arrested even before the inquiry was completed.

The court, accepting the extension request, adjourned the hearing till March 11. In his filed petition, Abbas had maintained that NAB had no evidence against him, while according to NAB, the accused carried out the commercialisation of the plots and his signatures as the director-general were present as evidence.

China cutting

The same bench adjourned the hearing on Wednesday upon completion of defence lawyers' arguments in the bail pleas of Muttahida Qaumi Movement (MQM) former town nazim Feroz Bengali, sector in-charge Shakir Langra and others pertaining to the illegal allotment of 296 plots in different areas of the city.

The NAB prosecutor maintained that the MQM town nazim, sector in-charge and others carried out China cutting in the city. The CJ remarked that don't you know that these people were serving the city and wanted to make Karachi as beautiful as Paris.

The NAB prosecutor said that allotments were made in the name of people who were unaware of the allotment.

SHC seeks reply from govt, FIA, Rangers in missing persons' case

The accused's lawyers in their arguments said that the case had been made on political grounds and their clients had nothing to do with China cutting. Four defence lawyers completed their arguments, after which the court, summoning arguments of other lawyers, adjourned the hearing till March 19.

Published in The Express Tribune, March 7th, 2019.