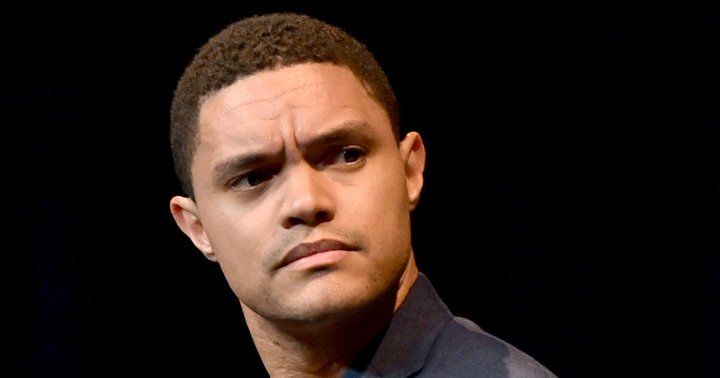 ---
Trevor Noah has apologised for making a mockery about the escalating political tension between India and Pakistan. Last week, the comedian said a war between the two countries would be "the most entertaining", adding "it would also be the longest war of all time – another dance number!" The gag, in an episode of The Daily Show, caused most anger in India where thousands poured fury onto Twitter.

After Noah's appearance on the show last week, criticism built up online which saw the South African comedian condemned as "racist" and "insensitive". One commenter wrote on YouTube, "Dear Trevor Noah, I am an Indian. I found all your shows funny except this one. War is not funny. My state is very close to Pakistan and you should come and see the tension here. War is not an entertainment." The user continued, "The conditions here are really bad. Please don't call war an entertainment as we've fought many battles with Pakistan and we know that it's not funny. It's not 'entertainment' [because] it results in nothing but bloodshed and loss."




Another Twitter user accused him of mocking "war through a Bollywood stereotype". To this, Noah responded with an explanation of his comedy process, but also said, "I am sorry that this hurt you and others, that's not what I was trying to do."

Trevor Noah slammed for joking about possible Indo-Pak war

He added that he used comedy to "process pain and discomfort", pointing out that he had even made jokes about his mother being shot in the head. "Actually if you watch my stand up you'll see that I did make jokes after my mother was shot in the head. As a comedian I use comedy to process pain and discomfort in my world but I am sorry that this hurt you and others, that's not what I was trying to do," continued Noah. He followed up by saying that he was amazed that his joke over the conflict "trended more than the actual conflict itself".




Noah stated, "It's amazing to me that my joke about the conflict in India and Pakistan trended more than the story of the actual conflict itself. Sometimes it seems like people are more offended by the jokes comedians make about an issue than the issue itself." This sentiment clearly struck a chord amongst social media users. Many said the outrage that trended over his jokes was "unnecessary" and just another example of the social media echo chamber that amplifies all offence.

On The Daily Show's own YouTube page, some expressed dismay but many chimed in to say they found the segment funny. "Laughed at the Trevor Noah bit about India. Laughed when he made fun of Imran Khan too. Then I moved on. Trevor isn't a policymaker nor a stakeholder in India and Pakistan's politics. All he does is joke from afar. The outrage is as unnecessary as it is pointless," tweeted one user.

Have something to add to the story? Share it in the comments below.
COMMENTS
Comments are moderated and generally will be posted if they are on-topic and not abusive.
For more information, please see our Comments FAQ