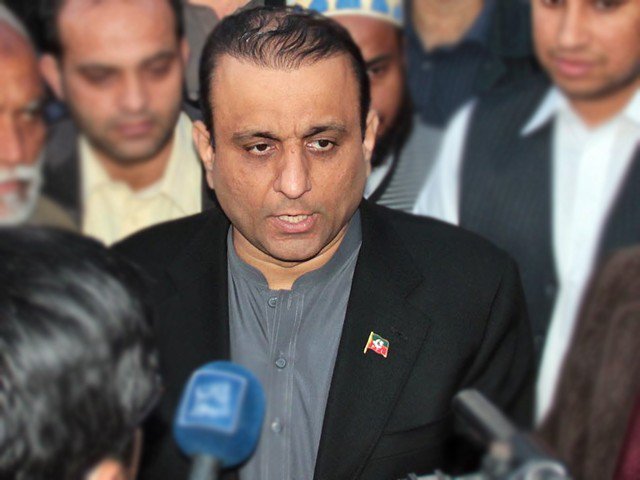 ---
An accountability court in Lahore on Tuesday sent Pakistan Tehreek-e-Insaf (PTI) senior leader Aleem Khan on judicial remand till March 18.

The National Accountability Bureau (NAB) prosecutor requested the court to extend Aleem's physical remand, a request that the defendant's lawyer vehemently opposed.  The court, presided by Judge Syed Najam-ul-Hasan Bukhari, heard the arguments and dismissed NAB's request.

Routes leading to the judicial complex were blocked using barbed wires and containers while anti-riot police was put on high alert in the vicinity of the court.

During the last hearing, the accountability court in Lahore granted an extension in Aleem's physical remand till March 5.

PTI leader remanded into NAB custody till Feb 15

NAB had requested a 15-day extension in the PTI leader's physical remand.  Earlier, an accountability court handed Aleem over on a nine-day physical remand to NAB Lahore in assets beyond means case.

Aleem was arrested earlier this month by NAB when he appeared before an investigation team at NAB Complex Thokar Niaz Beg.

He was arrested by NAB for owning assets beyond known means. Describing the grounds of his arrest, NAB had said that the accused person was facing many inquiries, including Park View Housing Society, River Age Housing Society, and Multan Road.

It had also alleged that Aleem acquired assets misused his authority as general secretary of the Park View Housing Society and as a past member of the provincial assembly to acquire assets.




COMMENTS
Comments are moderated and generally will be posted if they are on-topic and not abusive.
For more information, please see our Comments FAQ