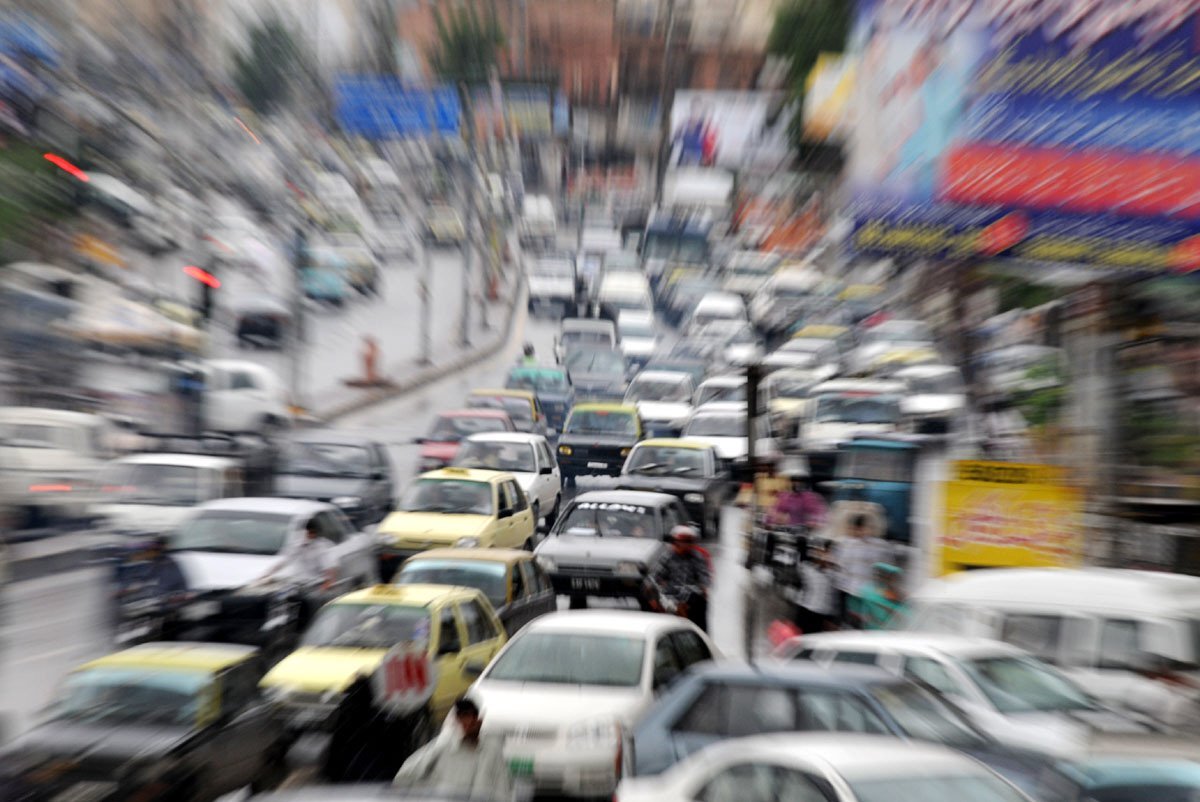 ---
RAWALPINDI: In a bid to resolve the traffic crisis in the city, the Rawalpindi police are now mulling a radical measure — deploying women traffic wardens who would spread awareness regarding traffic rules amongst female drivers.

This was directed by the Rawalpindi Regional Police Officer (RPO) Ishaq Jehangir in a meeting with Rawalpindi Operations-SSP Ali Akbar and Rawalpindi Chief Traffic Officer (RCTO) Mohammad Bin Ashraf on Monday.

During the meeting, RRPO Jehangir called for devising an effective strategy for the Dolphin Force to protect citizens from rising street crimes in the city by detecting and intercepting street criminals.

He added that the role of professional beggars in perpetrating street crimes could not be ruled out while he called for action against all such groups which were using it as a source of their earnings.

In this regard, he urged officials to seek support from the social welfare department and the district administration to evolve a more effective strategy against such groups.

Reviewing the traffic situation in the city, he called for ensuring the smooth flow of traffic on Murree Road — one of the major thoroughfares which connect Rawalpindi with Islamabad.

Jehangir said that traffic laws and rules must be strictly followed and stringent action must be taken against those violating traffic rules.

He called for a strict implementation of traffic rules and noted that female traffic officers could play a key role in creating awareness amongst female drivers regarding the traffic rules.

Recognising the shortage of traffic personnel, he emphasised that all available resources should be effectively utilised to streamline the flow of traffic in the city.

The RPO also urged senior police officers to take a decisive step against hoardings installed across the city, adding that they pose a threat to human lives and also affect the city's beauty.

He further called for taking action against transport vehicles which were equipped with old or unregulated gas cylinders. In this regard, he urged officials to seek assistance from the related departments so that any untoward incident can be avoided.

320 beggars arrested in February

Meanwhile, the Rawalpindi City Traffic Police (CTP) have claimed that they have rounded up around 320 professional beggars in a crackdown during February.

This was disclosed by RCTO Ashraf on Monday. He said that these allegedly professional beggars were also booked in various police stations of the city.

He added that they were working to eliminate begging from the streets of the city for which special anti-beggar squads of CTP and the Rawalpindi district police were conducting raids in different localities.

Directives have also been issued to the squad to register cases against the beggars and the report in this regard should be sent to CTO office on daily basis, he said.

The child beggars rounded up during the drive were handed over to Child Protection Bureau (CPB).

Samiul Haq murder

Investigators have failed to make any meaningful progress in the murder of Jamiat Ulema-e-Islam-Sami (JUI-S) leader Maulana Samiul Haq in Rawalpindi last year.

Police investigators were granted the physical remand of Haq's secretary Ahmed Shah. However, the investigation team hopes to seek an extension in his remand from court today.

The airport police had arrested Shah on February 28, on murder charges and had presented him before the court late last week.

A court had subsequently granted police four-day physical remand even though police investigators had sought a remand of eight days.

A special investigation team, headed by Rawalpindi Investigation SP Muhammad Faisal, Potohar SP, Civil Lines DSP, and Homicide Investigation Group (HIU) Officer Chaudhry Jamil probed Shah's alleged role in the moments leading up to Haq's murder and his meetings on the fateful day and some contradictions in his statements.

Police sources claim that the doubt of police investigators turned into suspicion after Shah allegedly failed a polygraph test. However, despite having custody for four days, investigators have yet to unearth any substantial results.

Critically, police have been unable to trace the murder weapon which was used to stab Haq with.

A senior officer of Rawalpindi Police told Daily Express that the police will request an extension in Shah's remand since they wanted to probe various other angles. 

Published in The Express Tribune, March 5th, 2019.