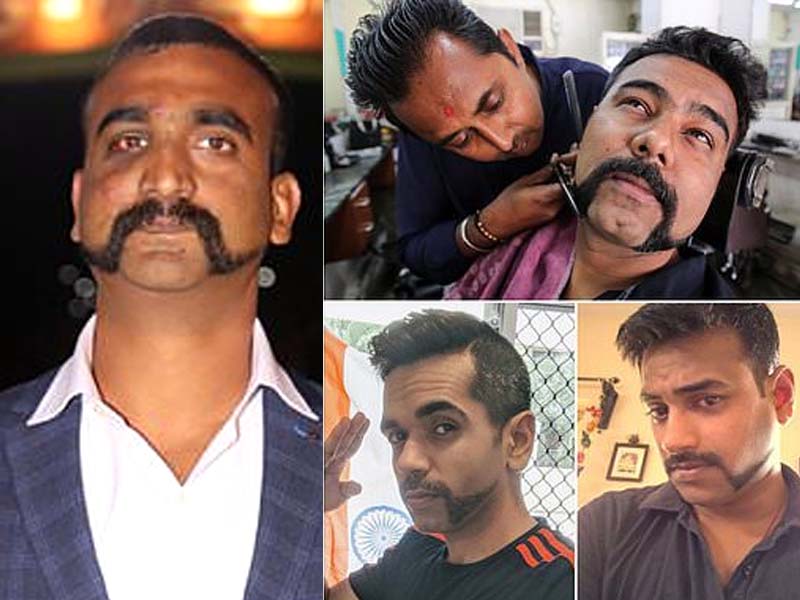 ---
Indian Air Force (IAF) Wing Commander Abhinandan Varthaman, who was released by Pakistan on Friday, has become an unlikely trendsetter after sparking an increase in handlebar moustaches across India.


Abhinandan's MiG-21 jet was shot down by Pakistan Air Force (PAF) after it entered the country's airspace on February 27.

Prime Minister Imran Khan had announced to release Abhinandan 'as a peace gesture' a day later.


However, back in India men have rushed to mimic the pilot and his signature moustache in tribute to his actions.
The design, which joins the style of a gunslinger-styled moustache with a mutton chop beard, has been dubbed the Abhinandan throughout India.
Abhinandan walks home through Wagah
Men sharing their best looks across social media.Even companies have joined in on the act, with Indian dairy giant Amul paying tribute to the pilot's characteristic look in an advertisement branded Mooch Nahin Toh Kuch Nahin.
The video, which was posted online on Saturday and liked more than 6,000 times, implies that you're better with a moustache and ends on a school girl with a 'milk-tache'.
The article originally appeared in Mail Online
COMMENTS (1)
Comments are moderated and generally will be posted if they are on-topic and not abusive.
For more information, please see our Comments FAQ