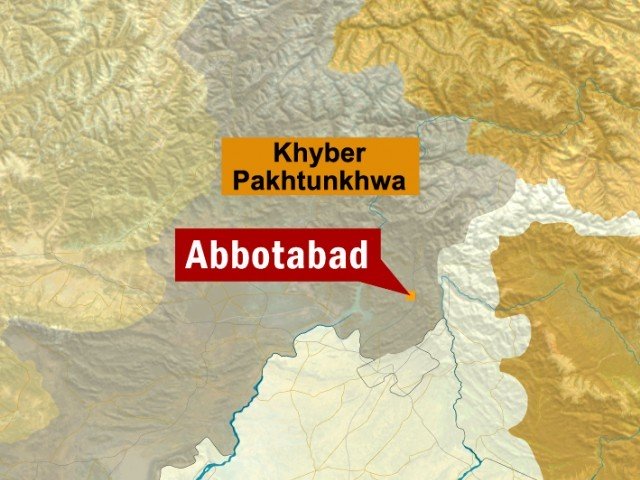 ---
ABBOTTABAD: In the wake of escalating tension between India and Pakistan and to protect and safeguard the lives and property of citizens in case of any eventuality district administration of Abbottabad has put on alert all the district, provincial and federal government departments and offices as well as police, rescue and civil defence and assigned them emergency duties while ordering cancellation of their leaves.

In this connection it has been decided that maximum number of volunteers shall be registered by the Civil Defense Department (CDD) on urgent basis with cooperation of educational institutions and social welfare department while CDD would impart civil defense training to make them ready for tackling any eventuality.

The district police have been entrusted with establishment and availability of bomb disposal squad as well as preparation and maintenance of foreigners' data and sharing it with district administration which will forward it to the divisional and provincial high ups.

China to send special envoy to Pakistan, India

Extra ordinary emergency measures will also be taken to safeguard the civilian population particularly children and differently abled persons, vital facilities, civil and education institutions, petrol and CNG stations, food and medicines' storages, bridges, highways and vital installations including grid stations, power and gas supply locations.

These decisions were taken in an extraordinary emergency meeting of the district, provincial and federal government departments and police with the Deputy Commissioner, Amir Afaq in the chair today.

He informed the participants that the district administration received directions of the provincial government for according priority to protection of life and property of common citizens in prevailing security situation.

Afaq directed the civil defence, rescue 1122, health department, Ayub Teaching Hospital, DHQs hospital, PESCO, Public Health Engineering Department, WASSCA and TMAs to immediately establish 24/7 control rooms in their respective departments and make available contact numbers thereof for information of other departments and general public.

OIC condemns state terrorism in IOK

He asked all departments especially Rescue 1122, civil defense, health and NGOs to submit details of available rescue apparatuses and equipment, emergency medicines, ambulances, blood collection and bank facilities and other health facilities including private hospitals.

The DC also sought information about location of food, petrol, medicines storage points and vital bridges, railway lines and highways and directed the CDD to deploy civil defense volunteers at these locations. He also directed the authorities concerned to ensure uninterrupted supply of electricity and water in emergency. Discussing protection of children and disabled person as well as sensitive government record, he directed to devise special coordination mechanism and take timely measure for this purpose.

Published in The Express Tribune, March 3rd, 2019.
COMMENTS
Comments are moderated and generally will be posted if they are on-topic and not abusive.
For more information, please see our Comments FAQ