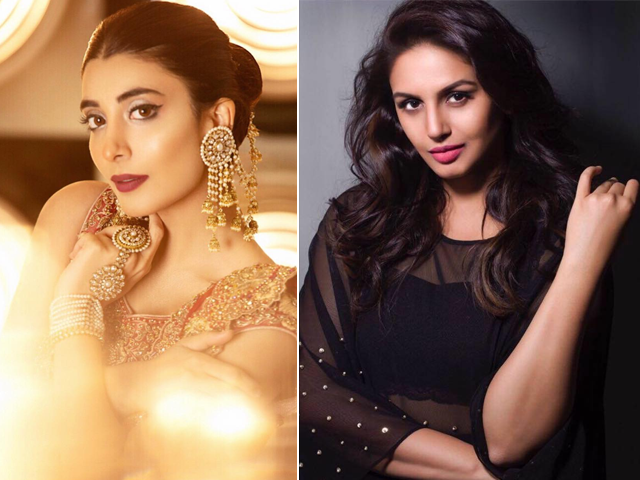 ---
Pakistan is all set to hand over Abhinandan Varthaman, the captured Indian pilot, to authorities at the Wagah Border in Lahore on Friday.

Prime Minister Imran Khan announced to release the pilot as 'peace gesture' at a joint session of Parliament earlier on Thursday.

The premier said that Pakistan's desire for de-escalation should not be confused as weakness.

Soon after the decision was announced, actors from both sides of the border took to Twitter and lauded the premier for his sound assertion.

Here's what they wrote:


What a Great Gesture @ImranKhanPTI #ProudToBePakistani pic.twitter.com/IZNcXkeSdm

— Fahad Mustafa (@fahadmustafa26) February 28, 2019
Hey lil champ! Ur dad is a soldier, be proud of him. We r sending him back to u. But whn u do hug him aftr he is back, ask him is war & death for Modi's political campaign worth it? Also ask him tht dont lil champs like u in Kashmir deserve to live in peace with thr dads? PEACE❤️ pic.twitter.com/UHttKp9M59

— Hamza Ali Abbasi (@iamhamzaabbasi) February 28, 2019
What a time to be alive Alhumdulillah - My Pakistan , my PM @ImranKhanPTI and Pak Army has made me feel another level of pride today - I am in tears to see my entire nation stand together for #Peace !
Such an epic clap back in the face of all warmongers! #PakistanZindabad 🇵🇰

— URWA HOCANE (@VJURWA) February 28, 2019
I have never been more proud of being a Pakistani, proud of my Prime Minister, my army who want peace , my media who has been so responsible, my people who are all advocating for peace. SICKENING to see Indian media spreading war hysteria among its ppl. #PeaceNotWar #SayNoToWar

— Farhan Saeed (@farhan_saeed) February 28, 2019
I'm so proud to see Pakistanis from all across the board promoting peace, encouraging dialogue and calling to de-escalate an already volatile situation. The PM's gesture to release the IAF pilot is just the kind of diplomacy both sides need right now #notowar

— Ali Rehman Khan (@alirehmankhan) February 28, 2019
This is how you rule a country & many hearts with grace & dignity. The slogan of "HUMANITY FIRST" is written all over our decision.@PTIofficial #SayNoToWar#PakistanZindabad 🇵🇰❤️❤️❤️❤️ https://t.co/e17dDkXbpu

— MAWRA HOCANE (Hussain) (@MawraHocane) February 28, 2019
THIS - what a great gesture from our PM 🙌🏼 So proud to be a Pakistani today - let's #SayNotoWar and focus on solving the real issues !! #PakistanZindabad 🇵🇰 https://t.co/hdvOiow49Y

— Hareem Farooq (@FarooqHareem) February 28, 2019
What a wonderful moment to be alive, to be in #Pakistan and to call yourself a Pakistani citizen.
So proud of us. Its a long hard struggle towards a better pakistan which we fight everyday. We have lost so much. But today we smile. Today is a proud happy day. #PakistanZindabad

— Mansha Pasha (@manshapasha) February 28, 2019
Great News: Pakistan is ready to release pilot #Abhinandan as a gesture of peace. This makes me so, so happy. What a wonderful thing. Thank you @ImranKhanPTI #Thisiscalledpeace Correction: There are no conditions attached 🦋🦋🦋

— Armeena 🦋 (@ArmeenaRK) February 28, 2019
I am so uplifted by the compassionate and mature Pakistani response today and over the past few days. I have long been a critic but today the government's move can only be commended by anyone, Indian or Pakistani, who is a true believer in peace.

— fatima bhutto (@fbhutto) February 28, 2019
I always knew the colours for peace were Green & White and today just proved it!We have said it again and again that we are a peace loving nation but today actions speak louder than words.Proud of our leader who shows us what is true,what is just & what is right #LetPeacePrevail

— Wasim Akram (@wasimakramlive) February 28, 2019


Apart from the local celebs, Indian actors too took to Twitter to share their sentiments.


🙏🇮🇳🇮🇳🇮🇳🇮🇳🇮🇳🇮🇳🙏. Happy to hear our pilot is going to be released tomorrow🙏 God bless!

— Hema Malini (@dreamgirlhema) February 28, 2019
India did the right thing by sending out a message that we will not tolerate terrorism. And Pakistan did the right thing by sending our Hero Wing Cmdr #Abhinandan back home! Let's hope all leaders of India&Pakistan can figure a way to lead us towards peace #NoTerrorism #NoWar

— Huma S Qureshi (@humasqureshi) February 28, 2019
Being an army kid I can say confidently that the only war India & Pakistan should fight is against terrorism, poverty and illiteracy . Full stop. #SayNoToWar #SayNoToTerrorism #Jaihind🇮🇳 #SaluteOurForces 🙏

— Preity G Zinta (@realpreityzinta) February 28, 2019
Thank you people of Pakistan for sending our hero back to us.
Well done @ImranKhanPTI
Welcome home Abhinandan Varthmaan. #SayNoToWar

— Shobhaa De (@DeShobhaa) February 28, 2019
Have something to add to the story? Share it in the comments below.