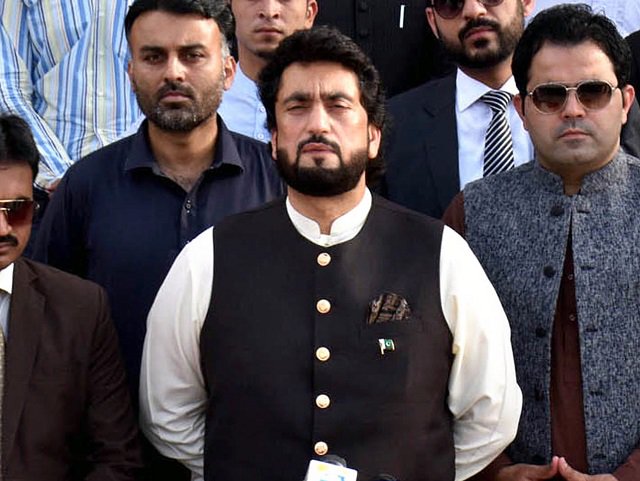 ---
ISLAMABAD: The Federal Minister for Interior Shehryar Afridi has applauded the police team which arrested the suspects involved in the murder of 11 policemen.

The event was attended by Islamabad IG Police Muhammad Zulfiqar Khan, DIG Operations Waqaruddin Sain, AIG Operation Sardar Ghayyaz Gul, SP Investigation Syed mafael Tanvir, SP City Saeed Aziz.

The policemen who received prizes include Inspector Abdul Ghafoor, Sub Inspector Shams Akbar, Sub Inspector Liaqat Ali, Constable Shahin Iqbal, Constable Fahad Amin, Constable Sabir Ali, Constable Sajid Khan, Constable Muhammad Adil, Constable Waseem Iqbal, Constable Badar Shafiq and Constable Hamid Shah.

The inspector received Rs75,000 along with a certificate of appreciation while all the sub-inspectors were awarded Rs50,000 each along with a certificate of appreciation and the constables were given Rs40,000 each with a certificate of appreciation.

According to police, the arrested suspects murdered Constable Waseem Zayyad and left another constable injured during a robbery in Sector I-8/3, after which the suspects managed to escape briefly but were then apprehended.

Shehryar Afridi said he was proud of the policemen who bring criminal elements to justice through hard work. He expressed hope that all the officers would serve their duties with the same passion and dedication for the protection of citizens' lives.

Published in The Express Tribune, February 28th, 2019.