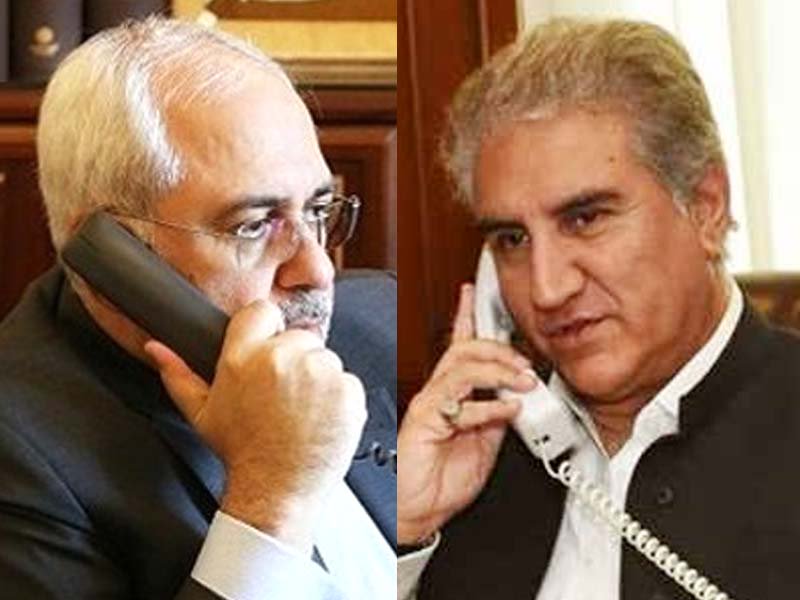 ---
LONDON: Iranian Foreign Minister Mohammad Javad Zarif spoke on Wednesday on phone with Foreign Minister Shah Mahmood Qureshi, and offered mediation between India and Pakistan, after rising tensions between the two countries.

Zarif, whose Monday's resignation was rejected by Rouhani on Wednesday, urge both countries to practice restraint, the semi-official news agency ISNA reported.

ISNA said Zarif is going to speak to his Indian counterpart as well, but did not specify any date.

The Pakistani military on Wednesday announced it has shot down two Indian fighter jets that had attempted to violate Pakistan's airspace once again and has captured a pilot.

Treatment of captured Indian pilot gets cross-border praise

The military's media wing later released a video of the pilot, who introduced himself as Wing Commander Abhinandan bearing the service number 27981.

The development came a day after the country's civil and military leadership declared the violation of airspace by Indian fighter jets "uncalled for aggression" and decided that the country would respond at the "time and place of its choosing".
COMMENTS
Comments are moderated and generally will be posted if they are on-topic and not abusive.
For more information, please see our Comments FAQ