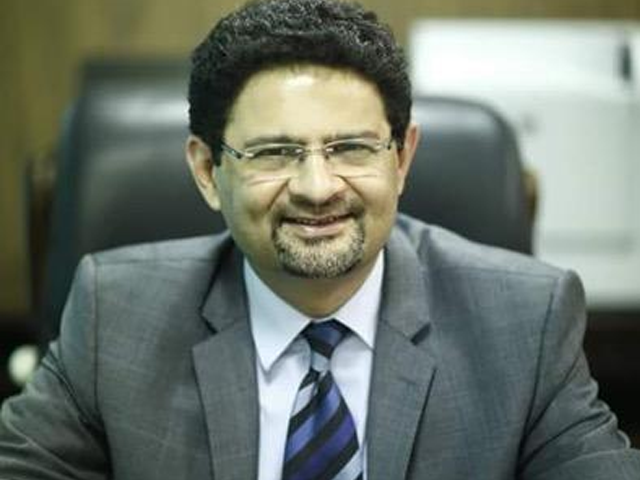 ---
LAHORE: Pakistan Muslim League-Nawaz (PML-N) leader and former finance minister Miftah Ismail has said the budget deficit has ballooned to Rs1,030 billion during the first six months of the Pakistan Tehreek-e-Insaf (PTI) government's tenure.

"This is the highest amount ever witnessed during the first six months of any government in the country's 71-year history," said the former finance minister in a statement on Saturday.

"Despite claims and promises, the budget deficit has gone up from Rs796 billion to Rs1,030 billion after six months," said Ismail, adding that the state of the economy and statistics paint a bleak fiscal picture.

He also took a jab at Prime Minister Imran Khan over his promise to double the country's revenue, saying the current economic statistics repudiate his claims.

Ismail said according to his estimate, the year's budget deficit would be the highest in the country's history.

No need to devalue rupee again, says Miftah Ismail

He pointed out that inflation had risen up to 7.0 per cent, while other economic indicators were also moving in the wrong direction.

He expressed concern over the condition of the economy.

He said Imran promised the people to have faith in him to bring about an economic turnaround but failed to deliver and "must be held accountable for it".

"If there is no increase in revenue and deficit stands at 30 per cent, where is the money going? This investment isn't going to Benazir Income Support Programme or being spent on development projects such as construction of dams, universities and hospitals," he inquired.

Pointing out that the developmental budget had gone down by 36 per cent, he asked why that didn't help decrease the budget deficit.

He also raised questions about PTI's austerity drive, as economic indicators remained in the red. "The drama of austerity also stands exposed," he said, adding that there had been a 17 per cent increase in issued expenditures, which amount to around Rs439 billion.

Ismail said PTI was trying to portray that the inflows were utilised for debt servicing and defence expenditure but that wasn't the case.

He also criticised the government for increasing gas and electricity tariffs and the hike in interest rate.

"I request PTI friends that instead of fighting with opposition, fight for the issue of poor people and seek a solution for them." He also underscored the importance of reducing unemployment and inflation to facilitate the common man.

Questioning the government over its performance, Ismail said that the National Electronic Power Regulatory Authority (Nepra) asked the PTI-led government to clarify "why is it running power plants on costly furnace oil instead of cheap coal and LNG".

He said the decision was either ill-planned or an attempt at embezzlement.

Published in The Express Tribune, February 24th, 2019.