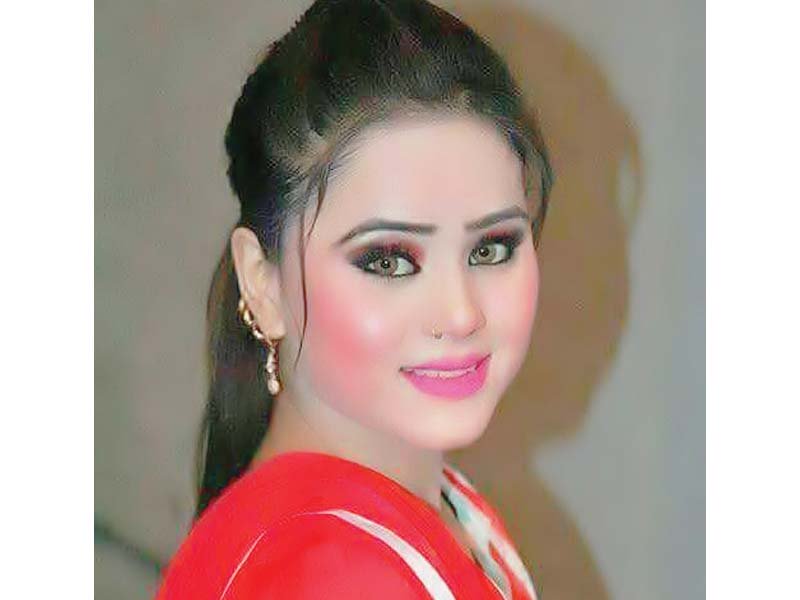 ---
PESHAWAR: Mardan police have arrested two suspects in the murder of a Pashto stage drama artist Lubna Gulalai from the limits of Chora Thana, Mardan district Friday.

Gulalai's body was found dumped in a field in Mardan three days after her father reported to the police that she had gone missing while travelling from Mardan to Peshawar.

According to the police, Gulalai had separated from her husband Imran and had been living with her seven-month old boy at her sister's house in Peshawar's Qazi Abad area for the past many months.

A few days ago, three people Nawab, Shah Hussain and Fazal Malik came to the house and said they were a Jirga sent by Imran to end the differences.

Upon their insistence, Gualalai agreed to reconcile with her husband and they left for Mardan.

However, phones of Gulalai and the Jirga members went silent which alerted the police to inform the police.

Police said that initial investigations suggest that the three men tortured her and then dumped her body in the field.

Police in quick response arrested two suspects Shah Hussian and Fazal Malik, while the third, Nawab Ali, was still at large.

Published in The Express Tribune, February 23rd, 2019.