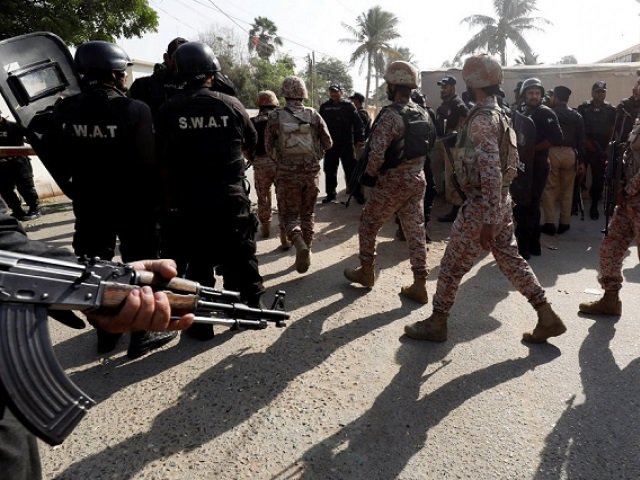 ---
KARACHI: It is being suspected the terrorists that attacked the Chinese consulate in the city last year were funded by Indian spy agency The Research and Analysis Wing (RAW), said an Express News report.

Attack on Chinese consulate foiled; two policemen martyred

An interim challan regarding the attack has been submitted at the anti-terrorism court (ATC) on February 19.

"Two of the accused including Abdul Latif have confessed to their crimes. They have also recorded their statements before the magistrate under Section-164," read the challan.

Meanwhile, the officials of the counter-terrorism department (CTD) have revealed that the Indian agency RAW funded the consulate attack.

The CTD has also requested the Interpol to help arrest the accused, still at large, in the case.

According to the challan submitted at the ATC, "Interpol should be contacted to arrest the fugitives who helped the terrorists in attacking the Chinese consulate in Karachi.

'Chinese consulate attack planned in Afghanistan, funded by RAW'

On November 23, 2018, three militants attempted to enter the Chinese consulate in the Clifton area. However, they were shot dead in an encounter with the law enforcement personnel.

The gun-and-grenade assault resulted in the martyrdom of two policemen and two visa applicants. The attack was claimed by the Baloch Liberation Army (BLA).
COMMENTS
Comments are moderated and generally will be posted if they are on-topic and not abusive.
For more information, please see our Comments FAQ