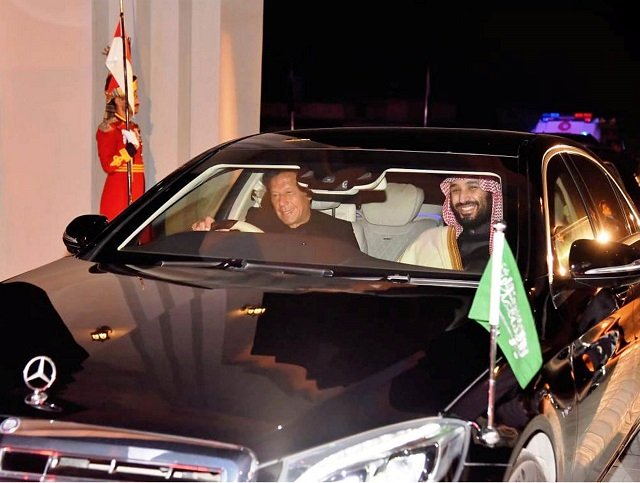 ---
ISLAMABAD: Saudi Arabia has pledged to invest up to $21 billion in Pakistan over next two to five years, the Petroleum Division revealed on Monday.

According to details provided by the Petroleum Division PRO, the Kingdom will invest up to $7 billion in the short term, using $4 billion to acquire two LNG-based power plants set up by the previous government in Punjab that the Pakistan Tehreek-e-Insaf government plans to privatise through open bidding.

Saudi Arabia's ACWA Power is also keen on investing as much as $2 billion in renewable energy projects, particularly in the coastal areas of Balochistan.

Saudi investment highly significant for Pakistan's economic growth: Dawood

In addition to these plans, the Saudi Fund of Pakistan is also looking to invest $1 billion in five Pakistani hydropower projects, including Diamer-Bhasha and Mohmand dam, over the next one or two years. Saudi Arabia has already financed the Neelum-Jhelum Hydropower Project.

Under the medium term investment plan revealed by the Petroleum Division PRO, Saudi Arabia will invest up to $2 billion over the next two to three years. The Kingdom will use $1 billion to set up petrochemical plant in Gwadar, which ties in with the PTI government's plan to develop the coastal city into an 'oil city'. Riyadh plans to invest another $1 billion for food and agriculture projects in Pakistan.

'Saudi investment to reduce import bill'

Over the long term, Saudi Arabia plans to invest up to $12 billion in oil and mineral sectors. According to the Petroleum Division PRO, $10 billion will be used to set up an Aramco oil refinery in Gwadar which will be capable of producing between 250,000 to 300,000 barrels per day. The Kingdom will invest the remaining $2 billion to develop the mineral sector in Balochistan and Khyber-Pakhtunkhwa.

At present, Pakistan has five oil refineries which are unable to meet the country's total demand for refined petroleum products. The proposed Aramco oil refinery would help Pakistan meet this demand and slash the country's annual oil import bill by as much as $1.5 billion.
COMMENTS
Comments are moderated and generally will be posted if they are on-topic and not abusive.
For more information, please see our Comments FAQ