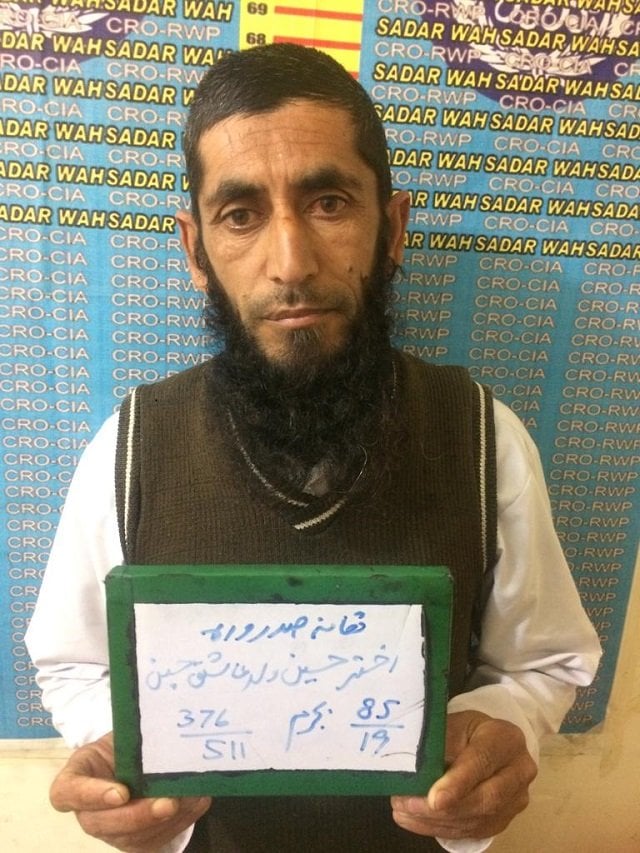 ---
RAWALPINDI: A man was taken into custody for allegedly attempting to sexually assault an eight-year-old girl in the neighbourhood of Wah Cantonment, Punjab on Monday.

According to the complaint registered with local police by the victim's father, his daughter had gone to her religious teacher's house to learn the Holy Quran.

Her teacher's brother, who has been identified as Akhtar Hussain, also gives lessons to students.

The young girl said that the culprit tried to rape her but stopped soon after she raised hue and cry. He also threatened her with dire consequences if she told anyone about the incident.

Speech-impaired woman killed after rape

When she returned home, she told the family about the incident.

When the victim's mother went to the suspect's house after learning about the incident, other women from the area gathered there as well.

They claimed that the suspect had already assaulted their sons and daughters as well, but they had previously kept mum about it.

Police have now registered a case against the suspect with an investigation underway.