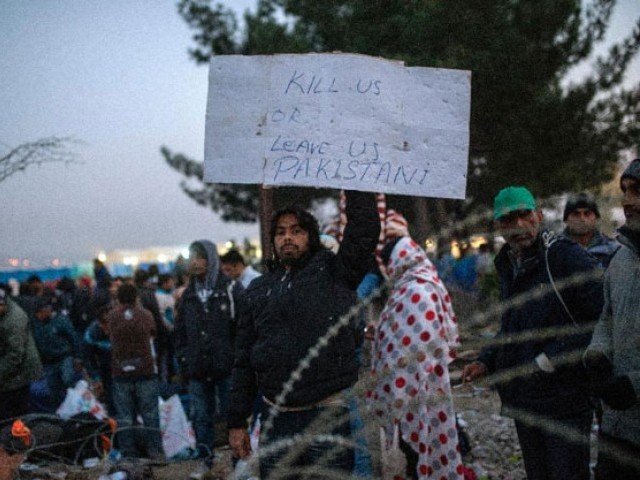 ---
ISLAMABAD: The Ministry of Foreign Affairs has urged the federal government to tackle the pressing issue of massive illegal migration to Turkey on war footing.

According to a official correspondence written on February 11, the ministry recommended the Prime Minister's Office to adopt five measures to overcome "this irritant and focus on broader strategic objectives of bilateral cooperation between the two brotherly countries".

It suggested chalking out a comprehensive 'plan of action' with the Turkish side to overcome the outflow of illegal migrants from Pakistan. The ministry also recommended launching a public awareness campaign to make risks of illegal migration known to general public.

Measures including crackdown against the illegal migrants by law enforcement agencies and making NADRA's fingerprint verification system more responsive and faster were also suggested by the ministry.

Seven Pakistanis deported from Turkey

The government was also urged to send a team comprising officials of NADRA and the Federal Investigation Agency to Turkey to expedite verification and deportation of illegal immigrants.

According to the communiqué, illegal migration has become an issue of 'critical concern' to Turkey as during the past few years, Pakistan has been the largest source of illegal immigrants to the country.

There are over 50,000 Pakistanis residing illegally in Turkey, making them the second largest illegal immigrant group in the country after Afghans, according to Turkish authorities. "Turkish government perceives that the issue of irregular migration has become a threat to their domestic stability," it further reads.

The ministry said that Turkish authorities have expressed serious concerns over the slow pace of verification of national status and deportation of illegal immigrants back to Pakistan.


COMMENTS (1)
Comments are moderated and generally will be posted if they are on-topic and not abusive.
For more information, please see our Comments FAQ