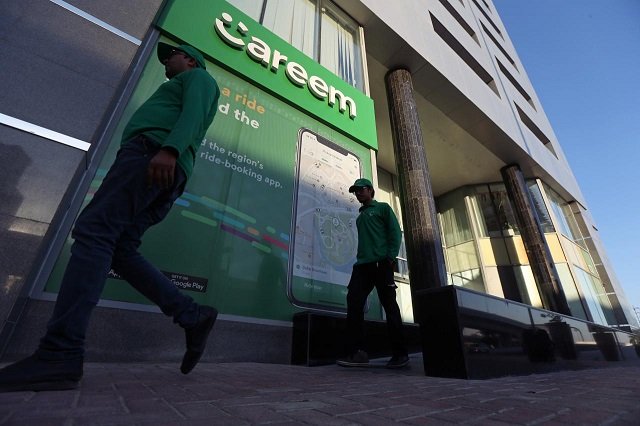 ---
After months of confusion with regards to the legal status of ride-hailing services, the Sindh Government has drafted a bill to regulate services of Uber and Careem.

According to a summary drafted by the Transport and Mass Transit Department, the companies have been operating their vehicles as an "online public passenger service". There is no provision in the Motor Vehicle Ordinance, 1965 nor in the Motor Vehicle Rules, 1969 with regards to the services.

Careem's co-founder only Pakistani on Bloomberg Top 50

The bill would require the companies to obtain route permits and fitness certificates for the vehicles while only being allowed to use commercial vehicles for ride-hailing purposes. It is drafted and sent to the law ministry and the Chief Minister for approval before being introduced in parliament.

The notification further stated that Uber signed a Memorandum of Understanding (MoU) with the department back in 2016 regarding the usage of digital lead generation services.




Uber has already received route permits for five vehicles while permits for another 514 vehicles are in process. Careem has approached the department for route certificates of 500 privately owned vehicles.

The draft bill aims to regulate the companies and bringing their vehicles under the ambit of commercially taxable services.

Speaking to The Express Tribune, a Careem spokesperson stated: "The company is willing to obtain fitness certificates and route permits for its vehicles but the regulatory process must take onboard the ride-hailing companies in the process."

This is not the first time the Sindh government has woken up to the need for these ride-hailing companies to register their services.

Sindh govt gives Careem, Uber a week to get registered

In February 2017, the then transport minister, Syed Nasir Hussain Shah, had even ordered to ban the services, before revoking the orders in the wake of a strong backlash from citizens. "The government has no intention to ban Careem and Uber, but we want to regulate them," Nasir had remarked. At the same time, the Sindh government had also announced to approach the Pakistan Telecommunication Authority to block the apps of the online cab services.

Later, a petition was also filed in the Sindh High Court (SHC), seeking direction to curb the "illegal operation" of Careem and Uber. The petitioner, Ahsan Puri, alleged that the foreign-originated companies were conducting operations in Pakistan through the internet and mobile phone applications without proper registration.
COMMENTS
Comments are moderated and generally will be posted if they are on-topic and not abusive.
For more information, please see our Comments FAQ