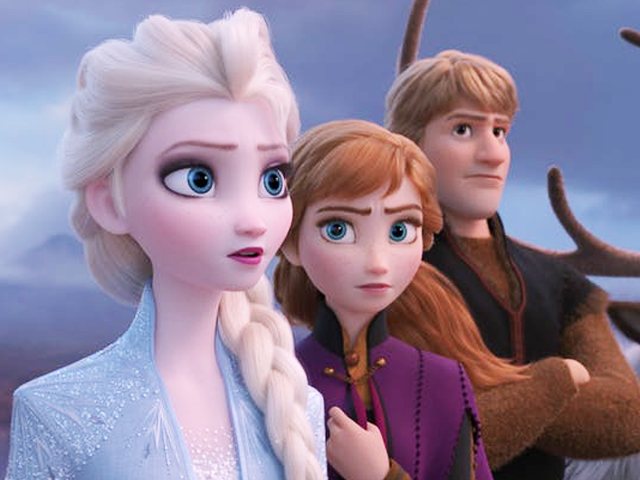 ---
Do you wanna watch a trailer? 'Cause the first official teaser of Frozen 2 is finally out!

Titled Frozen 2, the second installment of the super hit 2013 animated film will see Kristen Bell and Idina Menzel reprise their roles as Anna and Elsa respectively, while Josh Gad returns as the super cute snowman Olaf.

The teaser trailer and images don't give away too much about the plot of the upcoming film, though. Whatever is going on in Arendelle has sent Anna and Elsa, their friends Olaf and Kristoff (Jonathan Groff) and the reindeer Sven on an adventure.


In the trailer, we see Elsa traversing the sea, Anna scaling a mountain, and the entire group traveling across a fjord. What sends them on this mission is still unclear but perhaps it has something to do with the impending winter? The trailer makes it clear Frozen 2 takes place in the autumn, after all.

As expected, the trailer has effectively hyped up fans for a return to the world of Anna and Elsa. Both characters became household names after Frozen's success and fans young and old are no doubt looking forward to seeing what lied ahead for the two.




Plus, with the return of Kristoff, Olaf and Sven, Frozen 2 will reunite the whole gang again. And with plenty of action and adventure being the focus, it's clear the sequel is pulling no punches in terms of raising the stakes.

Of course, whether Frozen 2 is as much of a success as the first film remains to be seen and it will be a difficult task to match up considering the high bar set by Frozen. But let's wait and watch.

Have something to add to the story? Share it in the comments below. 
COMMENTS
Comments are moderated and generally will be posted if they are on-topic and not abusive.
For more information, please see our Comments FAQ