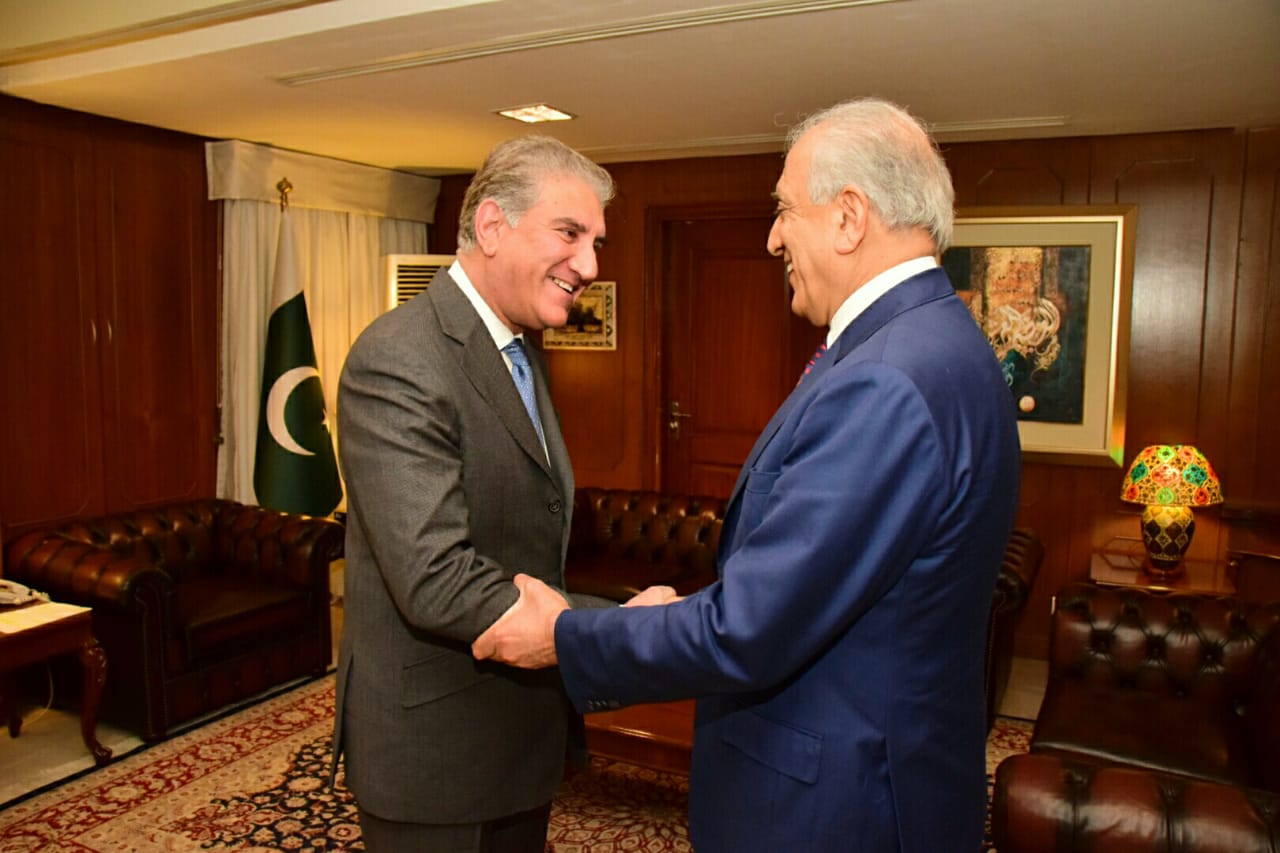 ---
WASHINGTON/ ISLAMABAD: Pakistan, long at odds with the United States over the war in Afghanistan, has begun to play a behind-the-scenes but central role in supporting US peace talks with the Afghan Taliban, including by facilitating travel to negotiations, US officials and Taliban sources tell Reuters.

The Pakistani assistance, which has not been reported in such detail before, also includes exerting pressure on Taliban leaders who fail to cooperate, including by detaining members of the militants' families, the insurgents say.

The Pakistani role in the peace negotiations is a delicate one, with Islamabad seeking to avoid demonstrating the kind of broad influence over the Taliban that Washington has long accused it of having.
Sources caution its help could be temporary. The Taliban also do not want to appear beholden to Islamabad.

FM Qureshi rejects Afghan president's 'gross-interference' in Pakistan's matters

One senior US official, who declined to be identified, said of Pakistan's role in the talks: "We know it just wouldn't be possible without their support."

"They've facilitated some movement and travel to the discussions in Doha," the official said.

Taliban sources said Pakistan's role in bringing the Taliban to the negotiating table was instrumental. In one instance, Islamabad sent a message to the militants through religious leaders that they had to talk to the United States or risk a cut-off in ties.

They detained Taliban members' families as a way to pressure them, a Taliban leader told Reuters.

"I haven't seen Pakistan so serious before," the senior Taliban leader said. The Taliban leader, who declined to be named, said Pakistan had kept "unprecedented pressure" on the militants and their close relatives over the past few months.

"They made it clear to us that we (Taliban) have to talk to the US and Afghan government," the Taliban leader said.

Pakistani sources suggest that the driver behind their country's support for the talks is not US aid but growing concerns over the regional economic shockwaves that could follow an abrupt US pullout from Afghanistan.

Those concerns have been strengthened by Trump's surprise decision in December to withdraw completely from Syria, despite objections from the Pentagon.

Islamabad says it cannot afford to see Afghanistan slide into chaos just as Pakistan is trying to attract foreign investors to shore up its own economy.

"That is our main worry in all of this," said a senior official who is closely involved in cross-border relations. "We have enough economic issues of our own to deal with already."


COMMENTS
Comments are moderated and generally will be posted if they are on-topic and not abusive.
For more information, please see our Comments FAQ