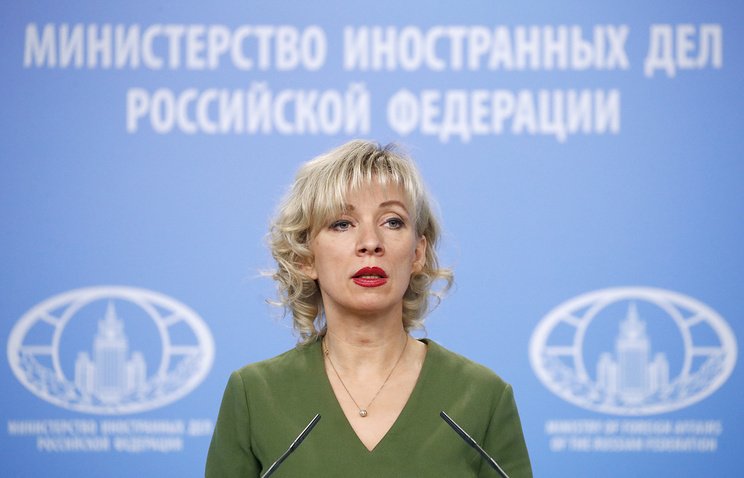 ---
Moscow strongly rebutted reported remarks by a senior government official regarding the movement of terrorists belonging to the militant Islamic State by helicopters from Pakistan to the Tajikistan border and termed it a 'slip of tongue'.

During the weekly briefing, Russian Foreign Ministry's Spokesperson Maria Zhakharova said the comment by Russian Deputy Minister of Internal Affairs Igor Zubov was a 'slip of tongue'.

She also reiterated that Moscow is "closely cooperating" with Islamabad in the fight against terrorism and negotiating a political settlement in Afghanistan, reported Radio Pakistan.

Pakistan, Russia: Businessmen eager to enhance ties  

Zhakharova added that both countries share common concerns regarding the momentum being gained and the expansion of the militant Islamic State (IS).

"Great contribution is being made by all the countries bordering Afghanistan and Russia is a reliable partner of those countries in every effort to ensure the security of the borders," said Zhakharova.

On January 29, Russian President Vladimir Putin's special envoy for Afghanistan Zamir Kabulov met Foreign Minister Shah Mahmood Qureshi and emphasised on the importance of Islamabad's role in bringing peace in war-torn Afghanistan.


Kabulov had appreciated Pakistan's efforts towards working for a political solution in the region and was assured by Qureshi that Pakistan will keep striving for peace in neighbouring Afghanistan, as that is the only way to bring prosperity to the region.

Russia backs Pakistan's effort for Afghan settlement


Highlighting the role of neighbours and the regional countries in the peace process, FM Qureshi had also lauded the important contributions Russia had made including the "Moscow Format of Consultations".




Ambassador Kabulov had further stated that Russia and Pakistan were important stakeholders in peace and stability in Afghanistan.




Pakistan, Russia 'keen to expand military ties'

In December, Islamabad and Moscow agreed to continue efforts through "Moscow Format of Consultations", for supporting what they called the Afghan-led and Afghan-owned peace process.

In August, Pakistan and Russia reached a historic agreement allowing officers from the country's armed forces to train in Russia. The deal was concluded at the end of the inaugural meeting of Russia-Pakistan Joint Military Consultative Committee in Rawalpindi.


COMMENTS
Comments are moderated and generally will be posted if they are on-topic and not abusive.
For more information, please see our Comments FAQ