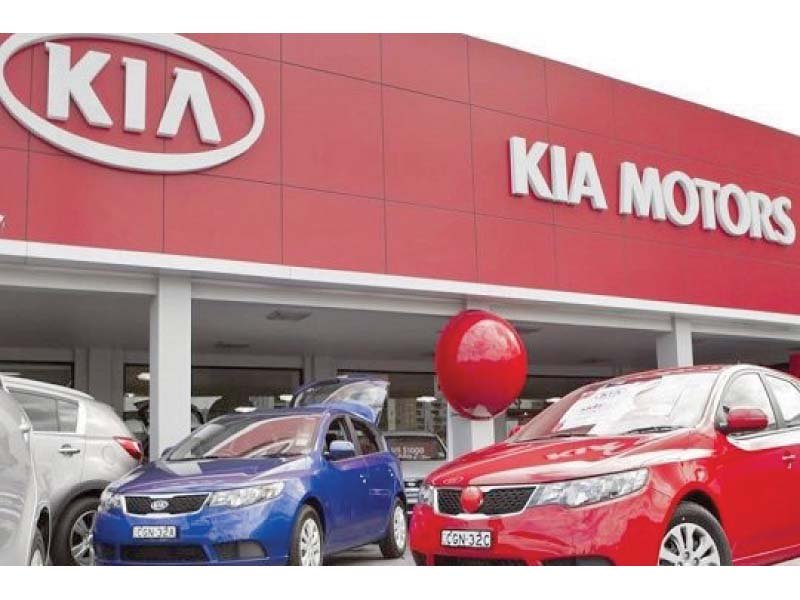 ---
KARACHI: Kia Lucky Motors Pakistan Limited (KLM), one of the eight new prospective entrants into the automobile sector, has announced that it will begin commercial production of vehicles by September 2019.

"[KLM] targets to start production in the first quarter of financial year 2019-20," read a notification sent to the Pakistan Stock Exchange (PSX) on Thursday.

Kia started the sale of imported completely built units (CBU) on June 1, 2018. It has established company-owned and third-party operated dealerships in some selected metropolitan cities in Pakistan. KLM, a joint venture between the Lucky group and South Korea's Kia Motors, is an enterprise worth Rs20 billion including Rs14 billion in investment from the Yunus Brothers Group (YBG), the parent company of KLM.

The joint venture aims to manufacture, assemble, market and distribute all kinds of Kia vehicles, parts and accessories under licence from Kia Motors Corporation.

"KLM's plant construction is in full swing," said KLM Chief Operating Officer Muhammad Faisal. The plant, being built at Bin Qasim Industrial Park (BQIP), is awaiting electricity, gas and other utilities. "Lack of amenities may become a bottleneck, but work on our part is in full gear," said the COO.

YBG is also investing in the power sector by setting up a 660-megawatt plant and targets to commence commercial operation on March 1, 2021, according to the bourse filing.

"The lignite coal-based power plant is progressing well and as per project implementation schedule," it said. Leveling work at the project site started in January 2019 and civil work is expected to begin in March.

Lucky Cement results

Lucky Cement's profit displayed a drop of 32.5%, which aggregated to Rs2.97 billion for the quarter ended December 2018.

The cement-maker had posted a profit of Rs4.4 billion in the same quarter of previous year.

"Lucky Cement's earnings drop due to high cost of production and overall economic slowdown," said Topline Securities' analyst Nabeel Khursheed. "The result was broadly in line with street consensus."

The cement producer posted earnings per share (EPS) of Rs8.78 in Oct-Dec 2018 compared to Rs12.58 in the same quarter of previous year.

On a half-yearly basis, Lucky Cement's profit dropped 28%, amounting to Rs6.1 billion compared to Rs8.5 billion in the same period of last year.

Net sales of the company were up 19% year-on-year during the Oct-Dec 2018 quarter thanks to a 25% rise in revenues from its subsidiary ICI Pakistan, which contributed more than 50% to Lucky Cement's consolidated sales.

Cement sales rose 12% year-on-year, mainly on the back of a significant increase in exports (by 138%), led by clinker sales to regional countries.

However, local sales declined 7% year-on-year in the Oct-Dec 2018 quarter as construction activities were affected by a slowdown in overall economy.

Published in The Express Tribune, February 1st, 2019.

Like Business on Facebook, follow @TribuneBiz on Twitter to stay informed and join in the conversation.