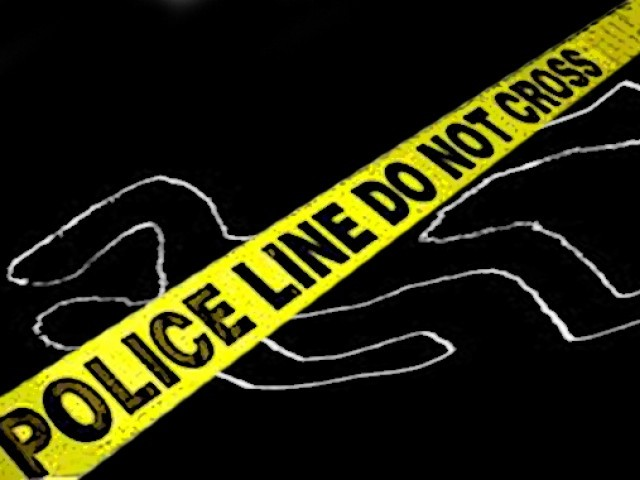 ---
KARACHI: In an apparent case of murder-suicide, an anti-encroachment official shot dead a Hindu girl before taking his own life in Shikarpur on Sunday night.

According to police, Agha Salar Khan Pathan, who was an employee of the anti-encroachment department and Rajkumari were allegedly in love.

Five months on, bill against forced conversion gathers dust

The man was persuading Rajkumari to convert to Islam so that they could marry each other. However, she refused his request.

Meanwhile, Assistant Superintendent Police (ASP) Farooq Amjad told the Express Tribune that the couple actually committed suicide together.

"Rajkumari, who belongs to a middle-class Hindu family, was running a gym in Shikarpur. She left her house for the beauty parlour from where Pathan picked her up. Later, they reached Jamra Stop near Lakhi Ghulam Shah and on that spot, the anti-encroachment official shot her in the head before committing suicide," ASP Amjad.

Pathan died on the spot while the seriously injured girl was shifted to Sukkur but succumbed to her injuries.

"A case will be registered once the post-mortem report is received," said ASP Amjad.

Sources in the police also claimed that just before the incident, the couple was seen in a car roaming around in Lakhi Ghulam Shah – an area near Shikarpur.

Controversy arises in alleged forced conversion, marriage of Hindu girl

An official of Lakhi Ghulam Shah Police said, "The girl's parents had fixed her ceremony with a Hindu boy on February 3 in Karachi and suddenly, now this incident has happened".

The Express Tribune also tried to reach out to the Rajkumari's parents and get their version; however, the Hindu family was unwilling to speak on the matter.