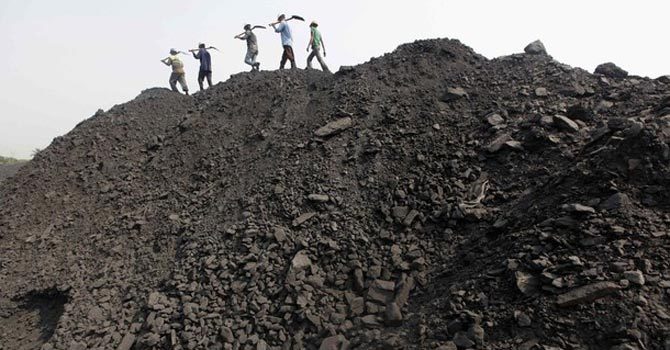 ---
QUETTA: At least two miners were killed after a trolley full of coal fell on them while they were working inside a mine of Dukki area in Loralai on Sunday. The mine is located 260 kilometre north of Quetta.

The deceased have been identified as Niaz Muhammad and Suleman. Both belonged to Afghanistan. The bodies were being sent to their native villages in Afghanistan after the completion of medico-legal formalities.

Coal mines in Balochistan are notorious for poor safety standards and bad ventilation. So far, as many as 19 colliers have been killed in Dukki this month.

Dukki Civil Hospital Medical Superintendent Dr Jauhar Khan told The Express Tribune that four to six cases of coal miners getting injured are reported on a daily basis. "We try our best," the official said.

He said that a hospital for coal miners has been closed for the time being. "We don't have enough doctors here. We are under a tremendous burden," said Jauhar.

Pakistan Labour Federation member Abdul Majeed Shah said that Dukki mines have become a deathtrap for the miners. "Accidents occur almost every day. Nineteen people have so far died in 27 days this year," he lamented.
A representative of the miners' union said that a major reason why accidents occur so frequently is because no one takes any safety precautions. There aren't even mines inspectors, he said.

On January 21, two miners were killed after inhaling poisonous gas while trying to rescue their colleagues after an explosion in a mine in Dukki. Four miners were trapped under the debris following the explosion. Umar and Ghani went to rescue the trapped miners but died after inhaling methane.

According to government sources, there are at least 20,000 labourers employed across Balochistan in 2,500 mines.

Last year, Senate Committee on Human Rights Chairman Nawaz Khokhar had taken notice of coal mine workers' deaths, saying that colliers were facing hazardous conditions in Balochistan due to insufficient resources and lack of modern machinery.
"There is a dire need to review the compensation policies for the poor miners and labourers," Khokar said at a seminar. "The amount of compensation for martyred miners should be more than Rs500,000 each," he added.

He had also urged the Mines Department chief engineer to visit the mines and see the deplorable living conditions provided to the miners who do not have clean water, housing facility and healthy food.

Khokhar also urged the provincial government and district administrations to set up rescue centres and hospitals in the areas where the mines were located.

He said that it was sad to know that mining was being done in remote areas of the province but hospitals were constructed in Quetta city for treatment of labourers and colliers.
COMMENTS
Comments are moderated and generally will be posted if they are on-topic and not abusive.
For more information, please see our Comments FAQ