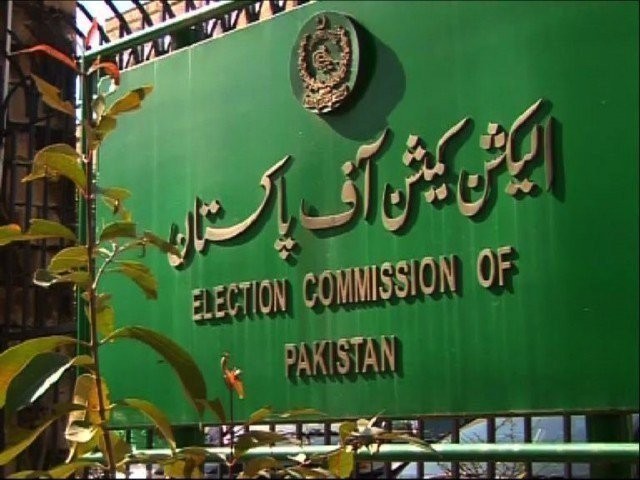 ---
KARACHI: The by-election on Sindh Assembly seat PS-94 Korangi, which was vacated after the death of Muttahida Qaumi Movement-Pakistan's (MQM-P) elected candidate Muhammad Wajahat, will be held today (Sunday).  A total of 16 candidates are participating in the election from MQM-P, Pakistan Tehreek-e-Insaf (PTI), Muhajir Qaumi Movement, Pak Sarzameen Party (PSP), Pakistan Peoples Party (PPP) and Muttahida Majlis-e-Amal (MMA).

The polling for the by-election on PS-94 will begin at 8am, and will continue till 5pm. The total number of registered voters in the constituency is 246,449 including 136,808 male and 109,641 female voters.

JUI-F may contest polls in merged districts

The Election Commission of Pakistan (ECP) has established 149 polling stations and 596 polling booths for the by-election.

Syed Hashim Raza from MQM-P, Muhammad Ashraf Jabbar from PTI, Muhammad Irfan Waheed from PSP, Javed Sheikh from PPP, Amir Akhtar from Muhajir Qaumi Movement, Muhammad Aslam Pervez Abbasi from MMA, Muhammad Hamid from Pasban and nine independent candidates are vying for the seat.

MQM-P member Muhammad Wajahat (late) won this seat with 32,729 votes in the general elections of 2018. His opponents, Muhammad Shoaib from Tehreek-e-Labbaik Pakistan (TLP) acquired 14,030 votes, Fareedullah from PTI got 13,640 votes, Arif Azam from Muhajir Qaumi Movement got 10,828 votes, Muhammad Aslam Pervez Abbasi from MMA got 7,614 votes, Muhammad Irfan from PSP got 4,187 votes and Gul-e-Rana from PPP got 2,458 votes.

More than half of Pakistanis happy with PM Imran's performance: poll

There are 1,300 police officials deployed for the by-election process. Additionally, Rangers' personnel will also be present at the polling stations across the constituency. According to ECP, it is mandatory for the voters to bring their National Identity Cards (NICs) to cast their votes. Expired NICs will also be accepted. The voters wouldn't be allowed to bring mobile phones in the polling stations.

More than 2,000 polling staff has been appointed for the by-election. The constituency comprises several areas of Landhi sub-division which include Christian Colony, Khizer Abad, Sarfaraz Colony, Bhutto Nagar, Area 37-B, Jam Nagar, Katchi Abadi, Bahadur Yar Jang Colony, Khurram Abad, Landhi No. 2, 5 and 6, Khuwaja Ajmer, Usmania Colony, Shah Khalid Colony, Burmi Colony, Sharif Colony, Korangi 35-B, Korangi 36-C Area, Korangi No. 6 and others.

Published in The Express Tribune, January 27th, 2019.
COMMENTS
Comments are moderated and generally will be posted if they are on-topic and not abusive.
For more information, please see our Comments FAQ