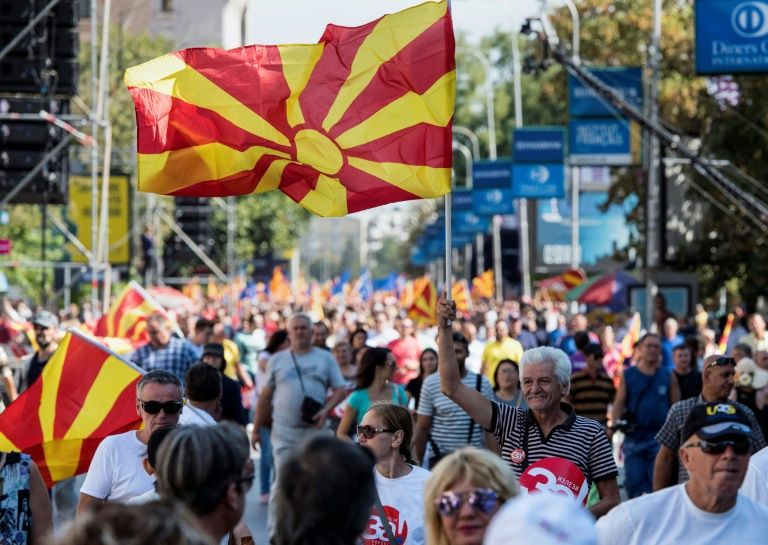 ---
ATHENS: Greek lawmakers on Friday ratified a landmark name change deal with neighbouring Macedonia, handing Prime Minister Alexis Tsipras a diplomatic triumph to end one of the world's most stubborn diplomatic disputes, an AFP count showed.

Tsipras' leftist Syriza party secured the vote with the support of several independent MPs.

Greek Prime Minister Alexis Tsipras on Friday hailed the ratification by parliament in Athens of a landmark name change deal with Macedonia as a "historic day."

"Today we write a new page for the Balkans. The hatred of nationalism, dispute and conflict will be replaced by friendship, peace and cooperation," Tsipras said on his Twitter page.

Athens has promised to lift its veto on Skopje's attempts to join NATO and the European Union if Macedonia changes its name.

Macedonian parliament agrees to change country's name

The accord aims to start unravelling one of the world's longest diplomatic disputes, which began nearly three decades ago with Macedonia's declaration of independence but whose roots date back centuries.

Since 1991, Athens has objected to its neighbour being called Macedonia because it has its own northern province of the same name, which in ancient times was the cradle of Alexander the Great's empire — a source of intense pride for modern-day Greeks.

Last June, Tsipras reached a landmark compromise over the name dispute with his Macedonian Prime Minister Zoran Zaev, with the pair nominated for the 2019 Nobel Peace Prize for their efforts.