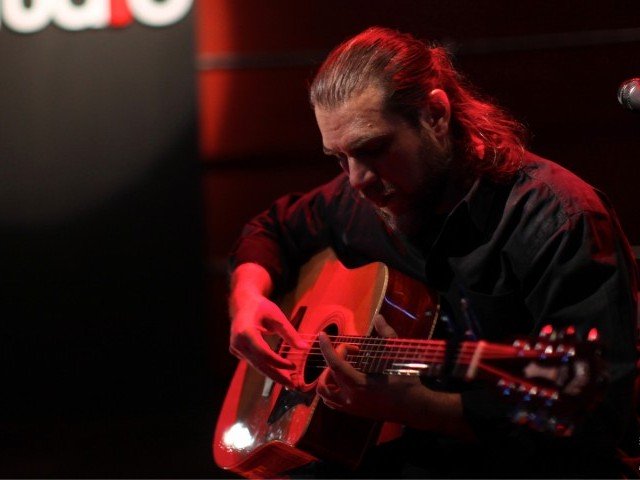 ---
NEW YORK/ KARACHI:
Around 11 years ago, a reclusive and taciturn Rohail Hyatt wanted to revisit his beliefs about sound, spirituality and heritage. He initiated an experimental music project that a cola company was willing to pay for.

Today, the project has become a monument of artistic and marketing achievement, but is strangely finding it hard to please its sworn admirers. Perhaps this is the dilemma that has finally forced Hyatt's reentry.

Multiple sources have confirmed that Hyatt is set to return to Coke Studio as the producer after a gap of five years. Zohaib Kazi and Ali Hamza who produced the show's 11th season have already stepped down, sources added, as the show's new format, production team and artist lineup are being decided.


PHOTO: ROHAIL HYATT/FACEBOOK

Several prominent musicians were being considered for what is perhaps the most coveted job in Pakistani music, with Atif Aslam's name being taken among those who were in the run.

Hyatt had parted ways with Coke Studio in early 2014, citing burnout, having conceived the show and helming it for six straight seasons. He continued working with the company until February 2017 as a music consultant, advising it on replicating the show's massive success in other international markets. In between, he was also developing a new music series for Sprite, Coke's sister brand, which never saw the light of the day.

Hyatt's much-awaited comeback is happening at a time when the show's 11th season has met with a storm of criticism and unnecessary controversy.


PHOTO: ROHAIL HYATT/FACEBOOK

As we approach the tail-end of Coca-Cola's 15-year marketing strategy, a component of which was Coke Studio, it will be interesting to see whether Hyatt reinvents the show, or bows out for good.

In early 2015, he gave an interview to BBC Urdu wherein he expressed the desire to produce one more season of Coke Studio at some point, which would be his last ever.

Two months later, he was seen at Harvard, delivering a lecture on what led to the birth of Coke Studio. It was a rare insight into his idiosyncrasies, as he spoke about years of contemplation and self-discovery. He went from quantum mechanics to organic food, Islamic philosophy to music theory in a talk so riveting, wondrous and poetic that it all made sense even if it didn't.


PHOTO: ROHAIL HYATT/FACEBOOK

The lecture was a specialist's nightmare but why dwell on the veracity and scientific accuracy of his ideas? What matters is that Coke Studio was a process, a pure unadulterated creative expression, and the audience knew that well enough. Unfortunately, along the way Hyatt ran out of steam and pressure from the brand was increasing. He fizzled out and the show stopped being just free creative expression.

A lot has changed since his last season in charge. The show's digital footprint has expanded exponentially but behind the scenes, budget cuts and incessant interference on part of the brand have been a constant hurdle for producers.

When Strings took charge, they promised to bring back Coke Studio's oomph and element of surprise, which in their view had gone missing. "The core essence of the show remains fusion music, but we felt that the music had become a little serious and dark," Bilal Maqsood had told Newsline in 2016. "So we wanted to restore a bright, happy flavour to the show."


PHOTO: ROHAIL HYATT/FACEBOOK

Strings redesigned the sets, added splashes of colour to its palette, sought to increase inclusivity by expanding the roster of performers and music directors. Coke Studio transformed into a celebration, a festival of Pakistani music, which could not have continued forever.

Out of the 114 songs produced during the Strings era, more than half were covers of age-old hits, the appetite for which waned with time. Some of that certainly has to do with an egregious failure of imagination on their part, but the brand always thought of them as too pliable and thus coerced them into making creative choices that they otherwise did not want to.

An example that comes to mind is that of the old Faiz and Noor Jehan warhorse, Mujhse Pehli Si Muhabbat from the show's 10th season. When Strings approached Mekaal Hasan for help in arranging the tribute song, the "brief" was to merge it with the dhamaal Lal Meri Pat, Hasan had revealed to us last year.


PHOTO: ROHAIL HYATT/FACEBOOK

"Corporate(s) need to sensitively invest because they must keep the creative department away from themselves and let artists flourish," Faisal Kapadia had told The Express Tribune last year, having left Coke Studio recently. "Wherever there would be creative interference, the industry would see a downfall again."

In March 2018, it was announced that Zohaib Kazi and Ali Hamza will take over from Strings as the show's new producers. Kazi's previous role at Coke Studio had been administrative but his album Fanoos (2017) gave a glimpse of the avenues that the show could explore under him.


PHOTO: ROHAIL HYATT/FACEBOOK

Hamza had impressed with his edgy compositions from previous seasons so it was thought that together they would deliver. And they did what they could. Ultimately, they were helpless in front of the mountain of expectations that emerged because Coca-Cola has for years been trying to go somewhere with Coke Studio -- some of the show's followers simply don't understand where.

"The experiment called Coke Studio much like Pakistan itself continues to chart an unpredictable course forward," wrote the novelist Bilal Tanweer in 2012. With a certain degree of generalisation, one can say that the show is an apt metaphor for Pakistan for another reason -- those in charge take the flak while someone else calls the shots.

Hyatt's return might bring greater control into the hands of the producer, help simplify things, manage expectations and simply remind Coke Studio fans why they fell in love with the show in the first place.
">
">



Have something to add to the story? Share it in the comments below.
COMMENTS (14)
Comments are moderated and generally will be posted if they are on-topic and not abusive.
For more information, please see our Comments FAQ