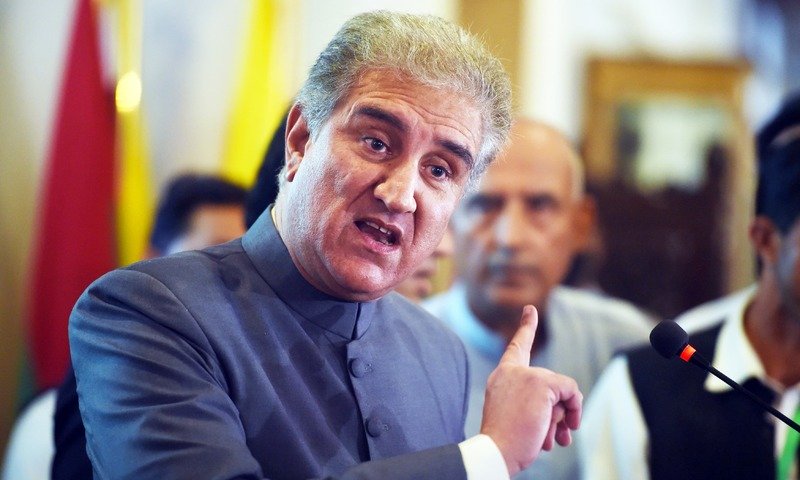 ---
ISLAMABAD: Foreign Minister Shah Mehmood Qureshi on Monday said that Prime Minister Imran Khan's two-day trip to Qatar will help enhance ties between the two countries as well as exploring opportunities for greater cooperation in different sectors.

Addressing the media prior to his departure for Qatar on Monday, the foreign minister (FM) also lauded Doha's role in bringing Taliban to the peace talks, saying Pakistan appreciated its efforts for the reconciliation in Afghanistan to end the 17-year old conflict.

Talking about bilateral issues, Qureshi said there was a large workforce of Pakistanis employed in Qatar, and sending skilled as well as unskilled workforce to the Middle East country was among the issues that would be taken up during the prime minister's visit.

He noted that workforce was required for the holding of football world cup in 2022. "Qatar needs workers for new constructions and other activities," he said.

PM Imran to leave for Qatar today

Furthermore, Qureshi said that the prime minister will also discuss the export of skilled Pakistanis in the fields of Information Technology and other sectors to Qatar, which will increase the foreign exchange reserves of the country. He added that increase in trade of agricultural products with Qatar will also be examined.

Qureshi remarked that trade between the two countries has increased in the past six months, and the trip would look to build on those gains.

Talking about liquefied natural gas (LNG), the foreign minister said Pakistan's needs were being fulfilled from Qatar, and talks would be held on availing more facilities on improved terms and conditions.

He added that talks will be held with Qatari investors on exploring the investment opportunities in Pakistan.

Additionally, he said, that during the PM's tour, talks would be held with the Qatari leadership on the Doha's role in the reconciliation process in Afghanistan. The delegations will review the possibility of making the region more stable, he said.
COMMENTS
Comments are moderated and generally will be posted if they are on-topic and not abusive.
For more information, please see our Comments FAQ