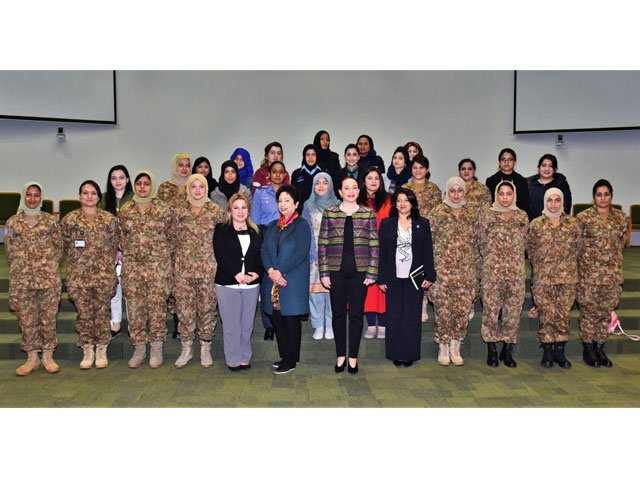 ---
United Nations General Assembly president has praised the sacrifices rendered by Pakistani peacekeepers, the Inter-Services Public Relations (ISPR) said in a statement.

María Fernanda Espinosa, who is on a five-day visit to Pakistan — her maiden trip to an Asian country since she assumed office in September and also the first by a UNGA president in eight years —made the remarks on her visit to the Centre for International Peace and Stability (CIPS) in Islamabad on Monday.

Pakistan's Ambassador and Permanent Representative to the United Nations Dr Maleeha Lodhi accompanied Espinosa.

CIPS was established in 2013 to train domestic and international peacekeepers and was inaugurated by UN Secretary General Ban Ki-Moon.

Dialogue a must to settle Kashmir dispute: Espinosa

According to the ISPR, Pakistan has over 40 years of history with UN Peacekeeping and has participated in more than 44 missions over the years.

The delegation also remembered the 156 Pakistani peacekeepers who sacrificed their lives while striving to restore peace and stability in different regions around the world.

On Sunday, Espinosa said that the only way to address a conflict situation between Pakistan and India was "dialogue through peaceful means".

"Dialogue [between India and Pakistan] is a must and these are also the recent words of UN Secretary General regarding the Kashmir issue," she said in an exclusive interview with APP.