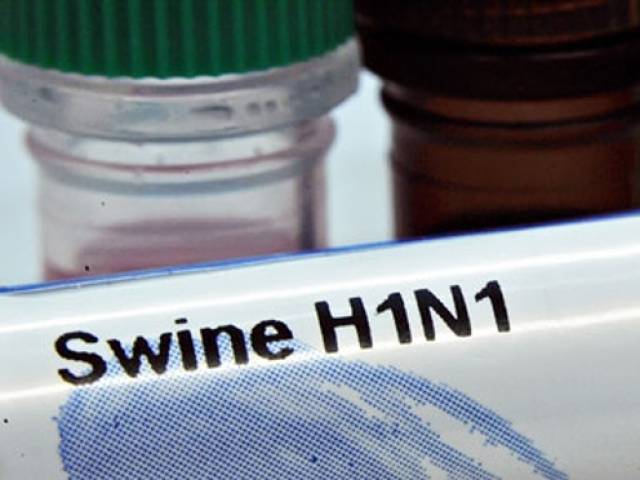 ---
ISLAMABAD: The Pakistan Institute of Medical Sciences (Pims) on Sunday said five possible swine flu (H1N1) patients were on ventilators due to their critical condition.

According to Pims Spokesman Dr Waseem Khawaja, they had been kept in isolation as the swine flu was a highly contagious and viral infection. The patients were being given anti-viral medication and taken care of carrying any other infection.

He said they would again undergo some further medical tests aimed at monitoring their condition.

He said that 34-year old Asma Faisal, a confirmed swine flu patient from Abbottabad, had been undergoing treatment at the Medical Intensive Care Unit (ICU).

She got admitted to the Pims four days back with fever, intense flu and respiratory problems. Her samples were sent to the National Institute of Health (NIH), which confirmed that she had swine flu, he added.

Dr Khawaja said samples of four suspected patients were also sent to the NIH, whose results were still awaited.

The suspected patients, including Dr Rehman from Okara, Asif Jamshed from Kotli, Maria Khalid from Attock and Aamir Ali from outside Islamabad, had been receiving treatment at the ICU.

Dr Khawaja advised that in case of long coughing with flu and temperature and if the symptoms remained unchanged, patients should immediately visit hospitals to get tested for swine flu.

He informed that swine flu symptoms started showing after five to six days when a person contracted the virus.

During the period of first seven days, a positive swine flu patient would transmit virus to others. He urged for taking preventive measures for prevention from swine flu.

He said pregnant women, elders, very young, overweight, immune compromised and people with chronic health problems like asthma, diabetes, cardiac and lungs diseases were at high-risk for developing complications due to H1N1 infection or swine flu.

Dr Khawaja said if someone was sick or had been in close-contact with people having a flu-like illness; preventive measures were needed for limiting the H1N1 transmission. He said vaccination was the most effective way to prevent infection and severe outcomes caused by influenza viruses particularly in high-risk groups.

He said, "The World Health Organisation recommends seasonal influenza vaccination for pregnant women (highest priority), children aged 6-59 months, elderly people, individuals with chronic medical conditions and health-care workers."

He urged frequent and thorough hand washing with soap and water or hand sanitizer, avoid touching nose, mouth or eyes as the virus survives on common surfaces, etc.

He advised patients to take rest, avoid crowds and take other necessary preventive measures. Staying home for young children from school if he or she is sick and avoid mixing and playing with other children, he added.

Published in The Express Tribune, January 21st, 2019.