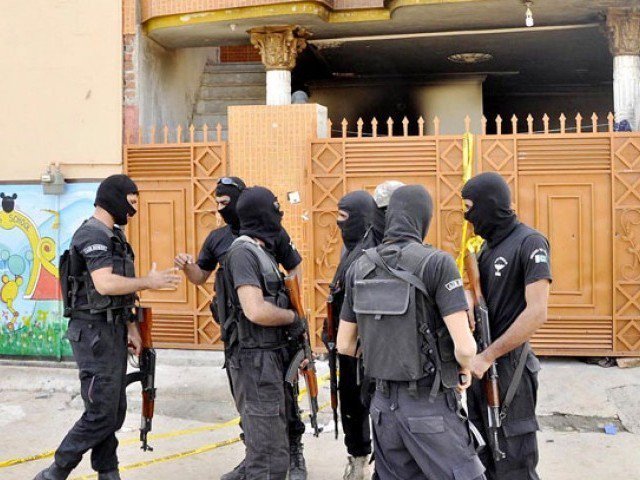 ---
A first information report (FIR), number 33/19, was registered on Sunday against 16 personnel of Punjab's Counter Terrorism Department (CTD) involved in the killing of four people in an alleged encounter, Express News reported.

They were taken into custody on Saturday and a case has been registered under articles of murder and terrorism. The FIR was lodged by the brother of deceased Mohammad Khalil.

State will fully look after children injured in Sahiwal tragedy: PM Imran

After the announcement, the family of the victims left for Lahore along with the bodies. Traffic was also restored following the development.

Earlier, Jalil, brother of deceased Khalil, said that the victims' bodies will not be buried until justice is served.

Sahiwal's victims' family has announced that the bodies will not be buried until justice is served.

"Instead of registering our FIR, police have registered an FIR against the victims," he added.




The victims' family members along with other protesters placed the bodies on Grand Trunk (GT) Road and staged a sit-in against the CTD personnel.




Four people – including two women – were killed in the fake encounter involving Punjab's counterterrorism police on a highway in the Qadirabad area of Sahiwal district on Saturday noon.

Prime Minister Imran Khan has said that the three children injured in the Sahiwal tragedy "will now be fully looked after by the state as its responsibility".

The premier took to Twitter saying that he was "still shocked at seeing the traumatised children who saw their parents shot before their eyes," adding that any parent would be shocked as they would think of their own children in such a traumatic situation.

Earlier today, a new video has surfaced highlighting the brutality of the police department.